The onset of the digital age over the past 20 years has made travelling so easy for prospecting travellers that they need not leave the comfort of their own home to either research, plan or book their dream holiday.
Travel agents around the world use their expert knowledge to book your perfect holiday without even having to meet you in person. All of this has been made possible by the onset of the digital information era with communication and information about each and every destination widely open to anyone who wishes to view it on the internet. The role of the traveller now is changing with him or her not only being the receiver of information, from travel agents, but also the producer of information regarding all of the destinations around the world.
Online platforms such as Yelp and TripAdvisor gives the traveller the power to research each destination through first hand and up to date experience that is provided by previous visitors to these destinations and hotels. Visitors leave comments and reviews about their recent trips and the experiences that they had at their hotels or at the local attractions. This can only be good for business as a whole as hotels, bars and restaurants need to be on their toes at all times because every client could be an online critic meaning any client can make or break your business through one negative or positive review. These online review platforms along with the need for constant up to date information about each and every destination has lead to the development of applications for your mobile smartphone that puts you in control of every aspect of  your holiday.
Travellers now hold the power in their hands through their smartphones to book their hotels or flights, review all hotels that they might be looking at, leave a positive or negative review, track a flight in real time or even an app telling you where you will find a public toilet nearest to your current location. These applications has made travelling a little bit more exiting and a little bit easier with some saying that these apps have solved problems for tourists that they did not know they had. Let us look at some interesting and informative apps that might make your next trip go a little bit smoother.
FlightTrack
This app allows you to follow the flight paths of thousands of international and domestic flights at real time from all round the world. Information such as delays, cancellations and even at some airports information as to your departure gates can also be obtained through this app. Planes can be tracked on real time by a map that one can zoom on in. This app is useful if you are stuck at the airport during delays seeking more information on your flights or when you are picking up someone from the airport you can avoid waiting at the airport for delayed flights.
XE Currency
This app is a must for travellers who are travelling for a prolonged period of time or for those who are hopping between countries that have different currencies. This app is free and absolutely accurate as it works with live currency rates. The app has been downloaded more that 5 million times and with the constant movement of the global economy today each and every traveller should have this app to stay on top of their budget.
Tipulator
Every part of the world has different customs as to the tipping of waiters. In Japan for instance tipping is not accepted and waiters are generally offended when tipped. In the US waiters live off the tips they receive from the restaurant's patrons and there are many stories of New York waiters getting aggressive with patrons who did not leave a sufficient tip according to them. Tipulator calculates your tip according to the total amount of your bill and it also considers the part of the world that you are in to get to the right amount in order for you to avoid any embarrassing situations.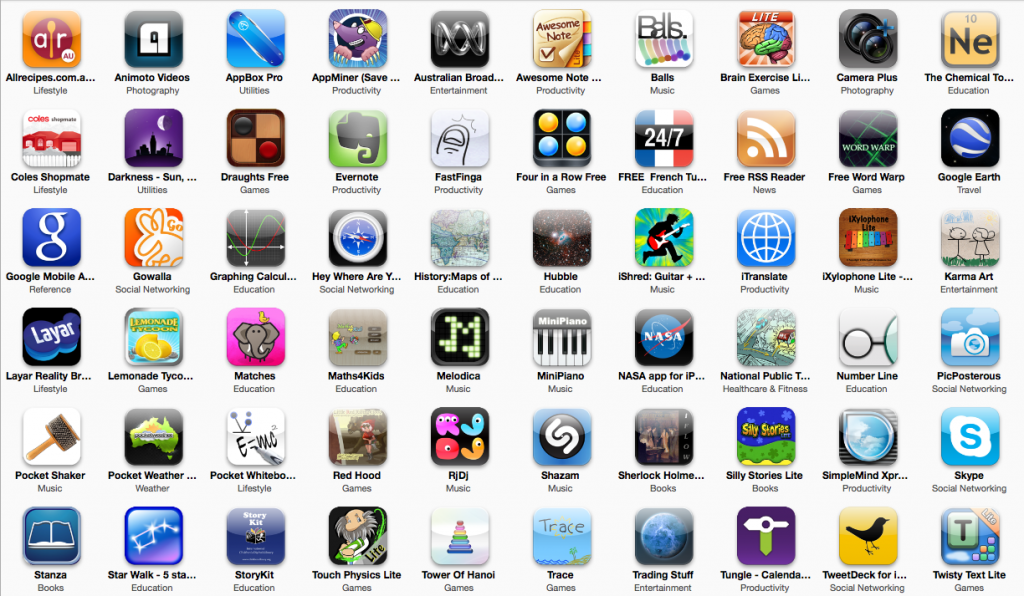 Onavo
Anybody who owns a mobile phone and who has ever travelled abroad knows that mobile roaming rates are totally unaffordable and in most cases a total rip off. This app reduces the amount of data that is needed to perform tasks such as email and social media surfing. I do not understand the technology behind the app or how it works but I do know that it works and that it will save you a lot of money if you tend to use mobile roaming abroad.
Foodspotting
There are many apps that focus on the best restaurants and hotels for various destinations but none quite like Foodspotting. This app suggests restaurants as well as dishes to users calculated through user recommendations. Looking for a review or dish in Rome to eat from a recent recommendation? This app will lead you to the best plate of spaghetti carbonara in town.
Lost in Translation and Swearport
These two apps are different but they both help with learning the language of the country that you are visiting. It breaks down the language barrier even if just a little however Swearport might create more barriers than it breaks down.
Lost in translation provides you with a mobile translation device that can translate between 36 different languages through generating the translation into a text or email. Swearport allows you to tell, for instance a Greek taxi driver exactly what you think of him after he charges you double the agreed rate. These two apps are both helpful the one will help you get out of trouble while the other will get you right back into it.
Toilet finder
Now this app might sound strange but it is very practical and totally safe. Every traveller has found him or herself looking for a toilet in a foreign country far from his or her hotel. In Europe these toilets are harder to find that almost anywhere in the world because of the old buildings and lack of public lavatories. This app directs you to the nearest public toilet while relieving you of the embarrassment of being denied entry to the bathroom of every restaurant or shop where you ask to use the toilet.
Sunscreen
This app is both healthy and practical, pure genius. The Sunscreen app calculates the amount of UV rays in your area and calculates the time between your last applied layer of sunscreen to your next by notifying you via an alarm that is triggered by a timer. This app allows you to stay healthy while travelling as well as helping you avoid the discomfort of being sunburnt.
Visit our FlightSite website and speak to an agent now to book your next holiday.