Mauritius is an exquisite beach destination lapped by a crystal clear and gentle ocean, most holidaymakers will visit this island destination purely to enjoy seaside pursuits.  However, Mauritius has a well-established tourist infrastructure and there are several non-beach activities out there for visitors to enjoy:
Horse trails in the countryside and amongst the sugar cane plantations can be enjoyed by all levels of riders at several reputable stables throughout the island.
Another popular equestrian activity in Mauritius is a day at the races. Champ de Mars is the oldest racecourse in the southern hemisphere and a popular choice for fun, food and a flutter on the horses.
The more adventurous can get their motor racing with some quad biking in the backwoods of Mauritius, venturing where even horses fear to tread on these rugged four-wheeled machines. Another adrenalin filled option is skydiving over the scenic countryside and ocean.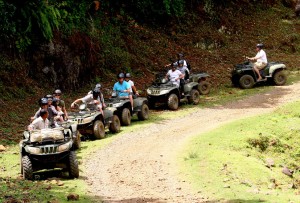 If these activities are too tame for you, embark on a walk with the lions at the Mauritius Safari and Bird Park, or simply enjoy the birds and the petting zoo.
La Vanille Crocodile Park offers insight into crocodiles, giant bats, giant turtles and monkeys in a natural jungle environment. Here you can even sample a crocodile curry if you choose.
Sightseeing options include the Grand Bassin which is a lake at 1800 feet above sea level, believed to be filled with holy waters from the River Ganges in India. A hundred foot statue of Shiva dominates this site and it is visited by hundreds of locals annually.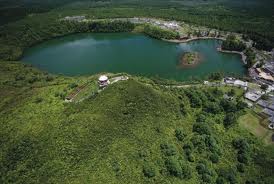 Another attraction is Mauritius' highest waterfall, Chamarelwhich is a beautifully photogenic site and close to the 'Seven Coloured Earth' with its multicoloured sand dunes.
The Black River Gorges National Park is a favourite amongst hikers with over 300 species of flowering plants and numerous birds including the rare pink pigeon.  The views from the higher reaches of the Park are nothing short of spectacular.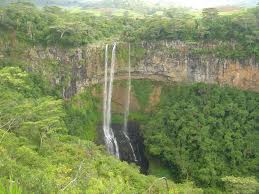 Pamplemousses Botanical Garden and Maison Eureka are great venues for a relaxing cup of tea in pristine surroundings and the island is abuzz with bargains and shopping opportunities.