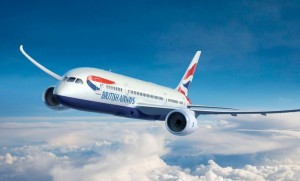 British Airways has proudly announced that it is bringing its biggest, most modern aircraft, the Airbus A380, to South Africa soon.
The leading airline intends to start flying the A380 from London to Johannesburg from early 2014, but its introductory flight might even be earlier in the year. After the launch, BA's giants will operate three times a week and if all goes well its services will increase to six weekly flights by March 2014.
Johannesburg is only the third A380 route that has been confirmed after Los Angeles and Hong Kong with a total of 12 new A380 aircraft due to be delivered to British Airways by year end.  The A380 can easily provide comfortable seating for 469 customers across its four cabins.  14 commuters can be seated in the main deck that is also known as 1st class while business class passengers have a choice between 44 seats on the main deck, or 53 seats on the upper deck.  The 55 premier economy seats are located on the upper deck, while economy customers have a choice of seating on both the main and upper decks.
The BA A380 has a new, state-of-the-art design that makes it much quieter during take-off and landing.  Passengers will be happy to know that their cabins also have the lowest noise levels compared to any other commuter aircraft.  The A380 also boasts with a unique, advanced air conditioning system, with 15 different temperature control zones and cabin air that is actually being changed every three minutes to make sure passengers inhale fresh air throughput their flight.  These aircraft are extremely fuel-efficient compared to
older planes, which is a gift from the petrol gods at the moment if you look at the increasing fuel costs around the world.
British Airways has decided to commemorate the announcement of its new planes by offering patrons massive discounts of up to 40% from South Africa to London across all cabins. World Traveller fares start from R8 380, World Traveller Plus from R15 380, Club World from R30 380 and First from R53 380.
For more information visit their website www.britishairways.com