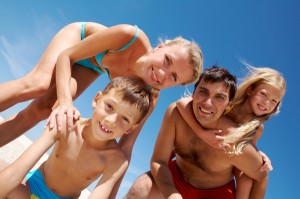 When going on a trip it is important to realize that there is no need to break the bank in the process and that a wonderful break away is still possible on a budget.
One of the best ways to achieve your ideal holiday is to know exactly what kind of experience you want, the places you would like to go to and the sites you would like to see.
The following tips will help you attain your goal:
Make a budget that allows for things like accommodation, food, transportation, excursions, activities, as well as a bid extra for the unanticipated.
 Try to book your flights way in advance, at least 10 months to a year ahead.  Alternatively book your flights at the very last minute, at least 2 weeks or less before you depart.
 Look for the best deals on accommodation, including hotel chains, bed and breakfasts, holiday rentals, independent hotels and all-inclusive resorts. It is also a good idea to check out reviews online from other travelers and to ask for advice.
When planning your trip it is wise to consult a travel agent if your budget allows, alternatively look for great deals on the Internet.
Try to travel in the off-season.  Contact the local tourism office for more information.
Look for last minute package deals that include your flights, accommodation and car rental by date and destination.
 Travel double occupancy, as sharing a room is more cost effective than individual rooms.
 To save on meals book a room that has a kitchenette.
Look for good deals on car hire.  You can save quite a bit by renting your car from a location near to the airport or close to your hotel.  Try to choose a car that is fuel-efficient.
It is a good idea to invest in travel insurance and to make sure that the basics like baggage loss;  trip delay and emergency medical expenses are covered. (Check with your credit card company first for existing travel or car insurance).
Enquire with your travel agent where to change your money to get the best exchange rate possible.  Contact us for the best holiday deals: www.flightsite.co.za