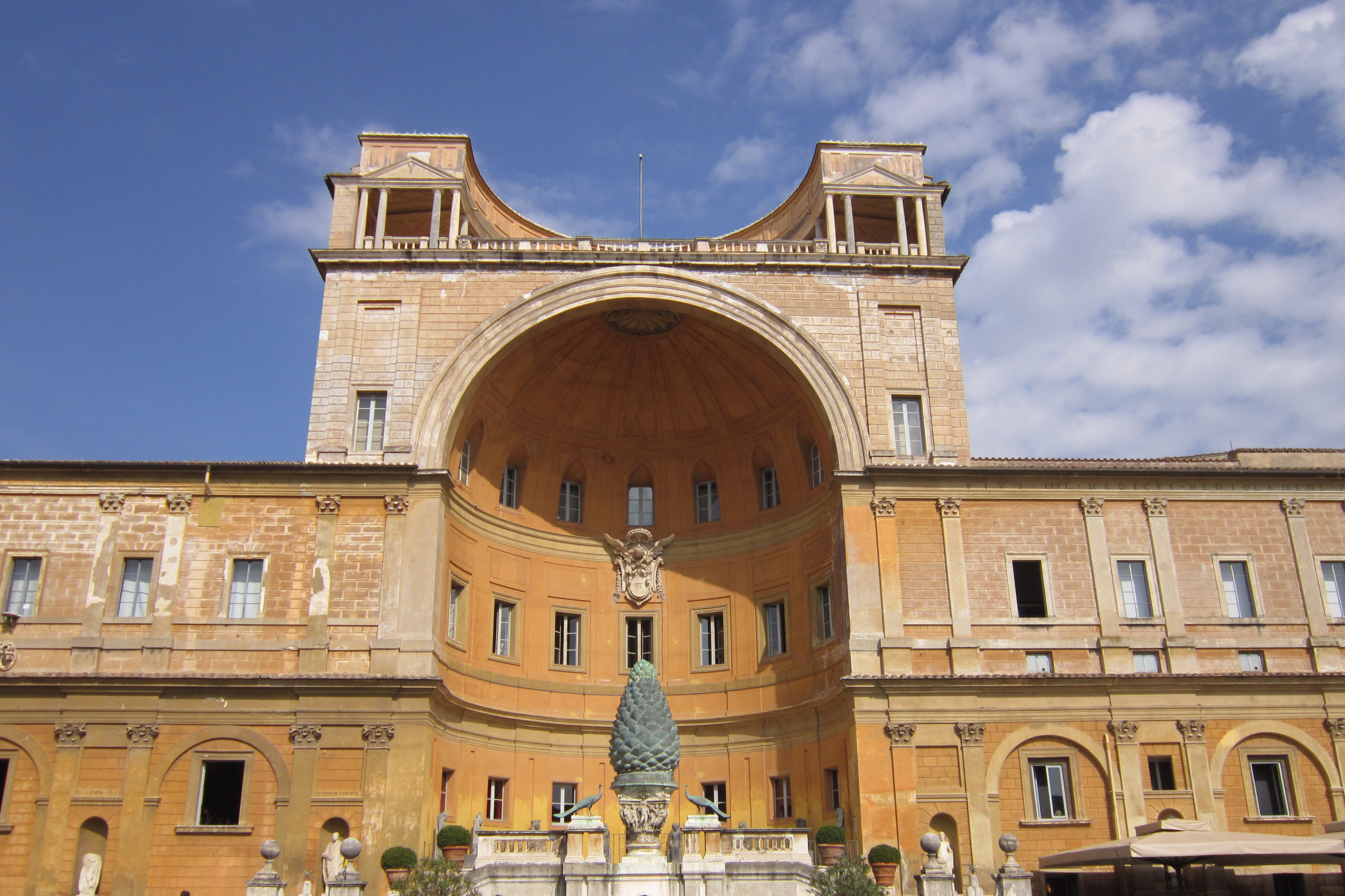 There is so much to see and do in Rome that it becomes slightly overwhelming when setting up your itinerary, trust me I know from experience. We're trying to simplify this process, especially if you're a first-time visitor to the Eternal City. You simply have to find time to do and see the following things, because when in Rome…
1. Vatican Museums & The Sistine Chapel
This should by rights be your first stop on your journey when you've still got the energy to spend all day on your feet and appreciate the Museums. If you're not opting for a tour guide or paying for the audio guide you might want to consider downloading Rick Steve's free audio guides on your phone. This will help you take notice and appreciate some of the works that you might otherwise miss.
Note: Don't go in expecting to spend hours in the Sistine chapel only as it takes forever to get there only to find thousands of tourists all chased into the centre of the room. Luckily rooms leading up to and after the Sistine chapel are equally breathtaking.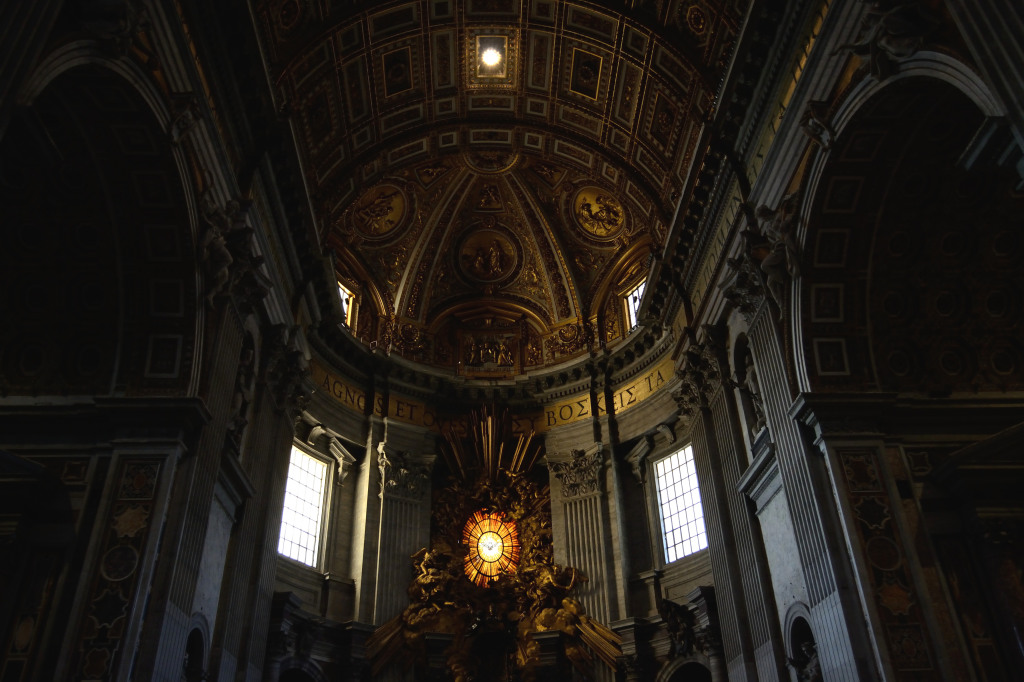 2. St Peter's Basilica & Michelangelo's Pieta
After your visit to the Vatican Museums you'll most likely want to tackle St Peter's Basilica, but don't fall victim to the thousands of tour leaders and their threats about long lines. In off-season after 4h00 in the afternoon you can literally waltz through security straight through the front doors.
Make sure you spend some time admiring Michelangelo's perfectly sculpted Pieta found on your right as you enter the Basilica, just behind the curtains, and don't forget to climb the famous dome. On the outside you can also try to find the magical spot where the two rows of pillars line up and resemble one row.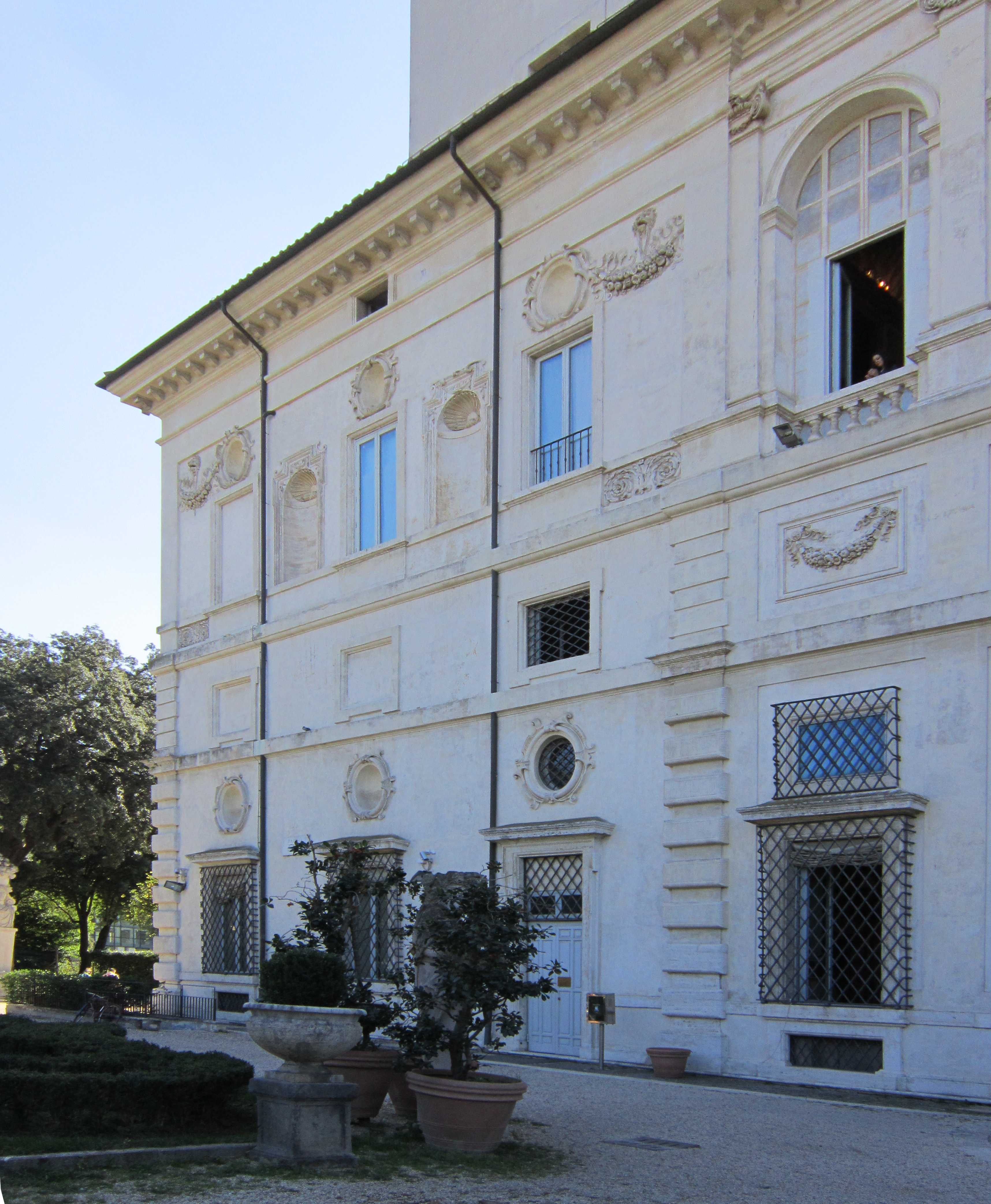 3. Villa Borghese & Gardens
The gardens pose the perfect escape once you've tired of ancient Rome and endless art museums, which happens after about the 5th museum. In the gardens, which more resembles a big park, you'll find the namesake residence, the Villa Borghese, a romantic pond with rowing boats and endless lanes of cypress trees. If your feet are killing you you might want to consider hiring a bicycle or one of those unique quadricycles you'll see all over the gardens.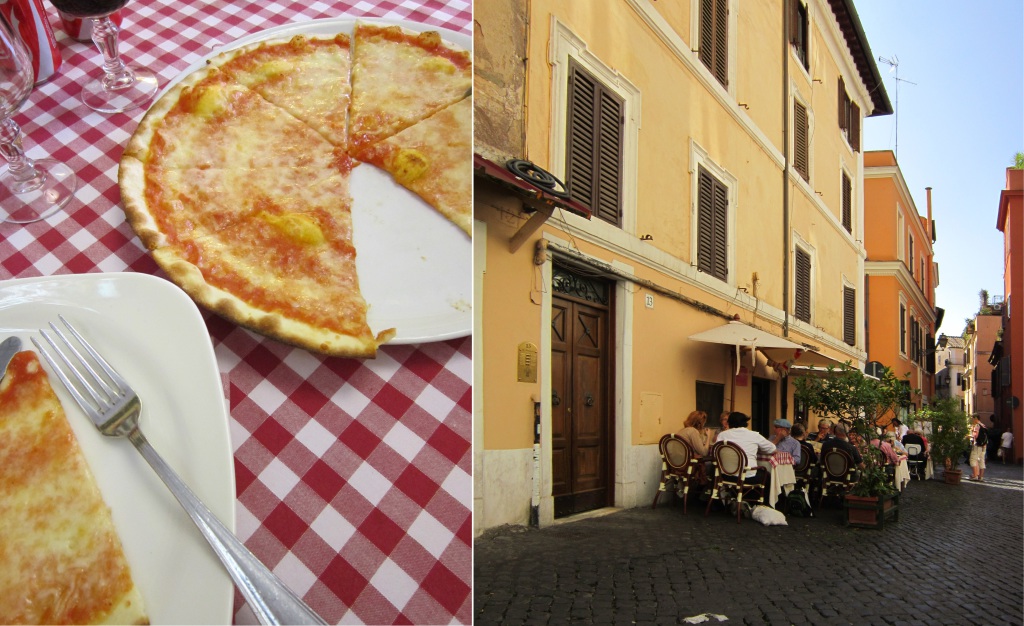 4. Dine at an authentic Italian restaurant
If you're fairly familiar with Italian food you can attempt to order off an Italian menu, but if you're not comfortable with that at least try to find a restaurant where the owner speaks Italian. Usually these are located further away from the touristy areas. We found that they serve the most authentic dishes and that their portions were more generous. Don't leave without trying a carbonara pasta, Rome's speciality.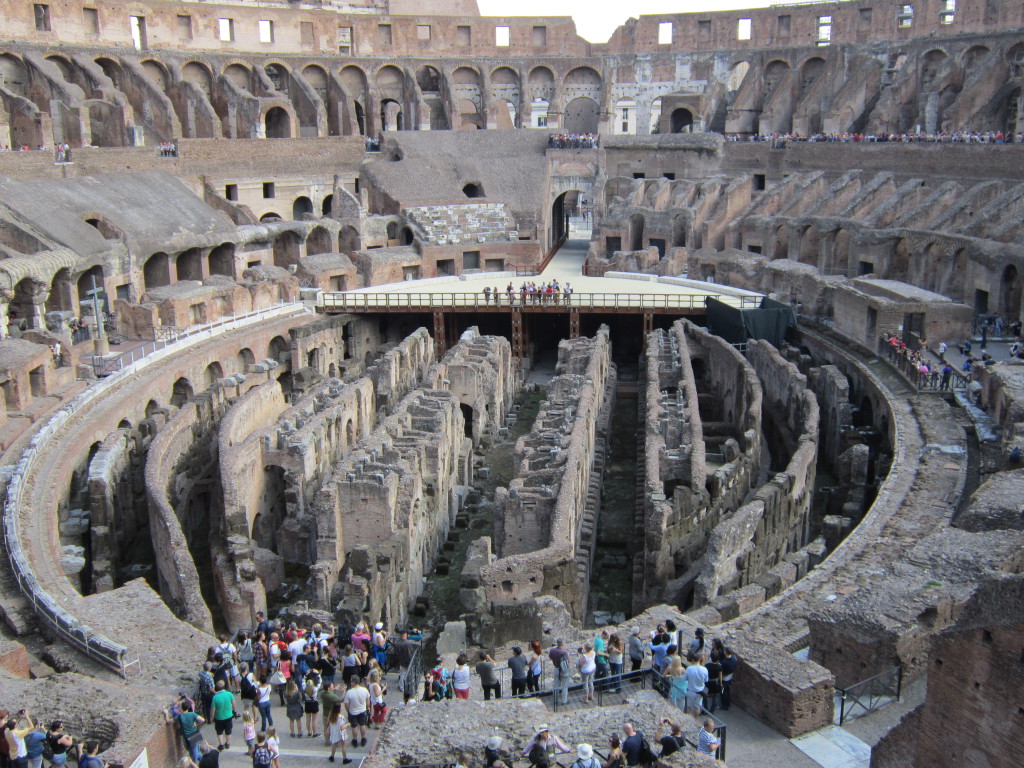 5. Colosseum
Avoid the long lines and buy your tickets ahead of time online. This way you can simply waltz past the long line and get your printed ticket about 10 minutes before your entry time. Just remember not to look too smug as you do so! Tickets are valid for two days so keep it safe as you'll also use it to enter the Roman Forum and Palatine Hill across the road.
Once inside you can walk around both the lower level and first level. Only those lucky enough to hold special tickets get to enter the top level, walk on the wooden deck and sometimes go below to the dungeons. Don't miss the lookout point on the first level overlooking the Roman forum!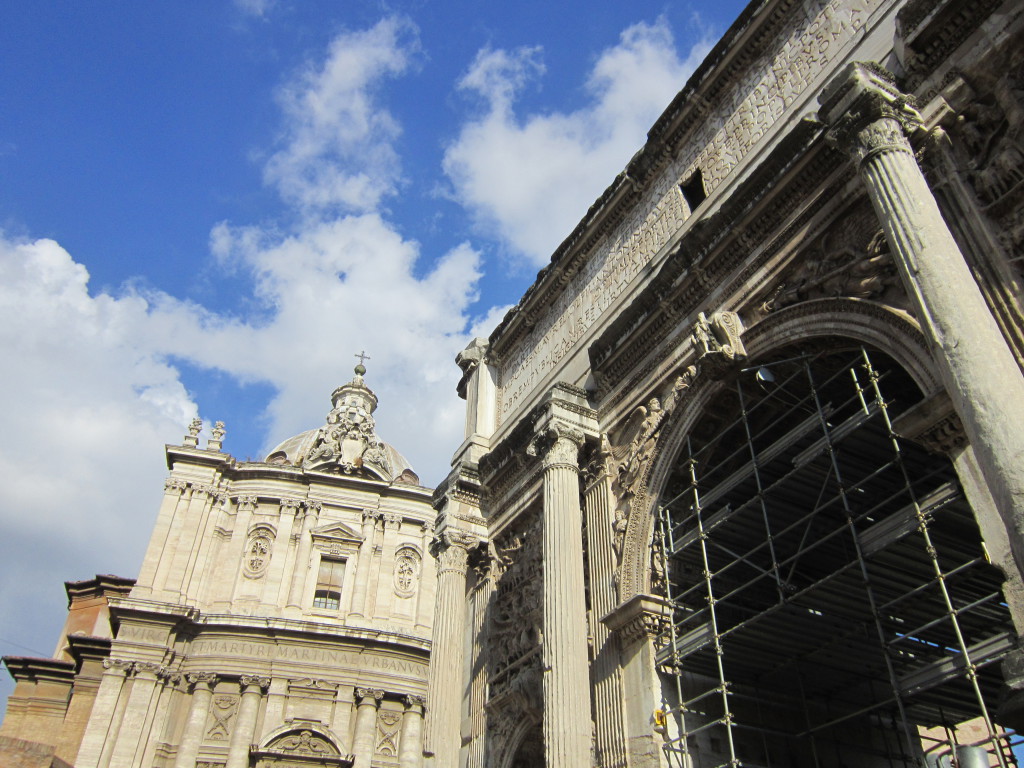 6. Roman Forum & Palatine Hill
It is hard to imagine that what now resembles an overgrown field strewn with pillars was once the centre of Roman society, but as soon as you get there the sheer scale of it hits you. Once again we highly recommend an audio guide which you can download for free from Rick Steve's site as it will help you appreciate it all. Wear your comfiest shoes especially if you plan on combining this with a visit to the Colosseum, which is not recommended.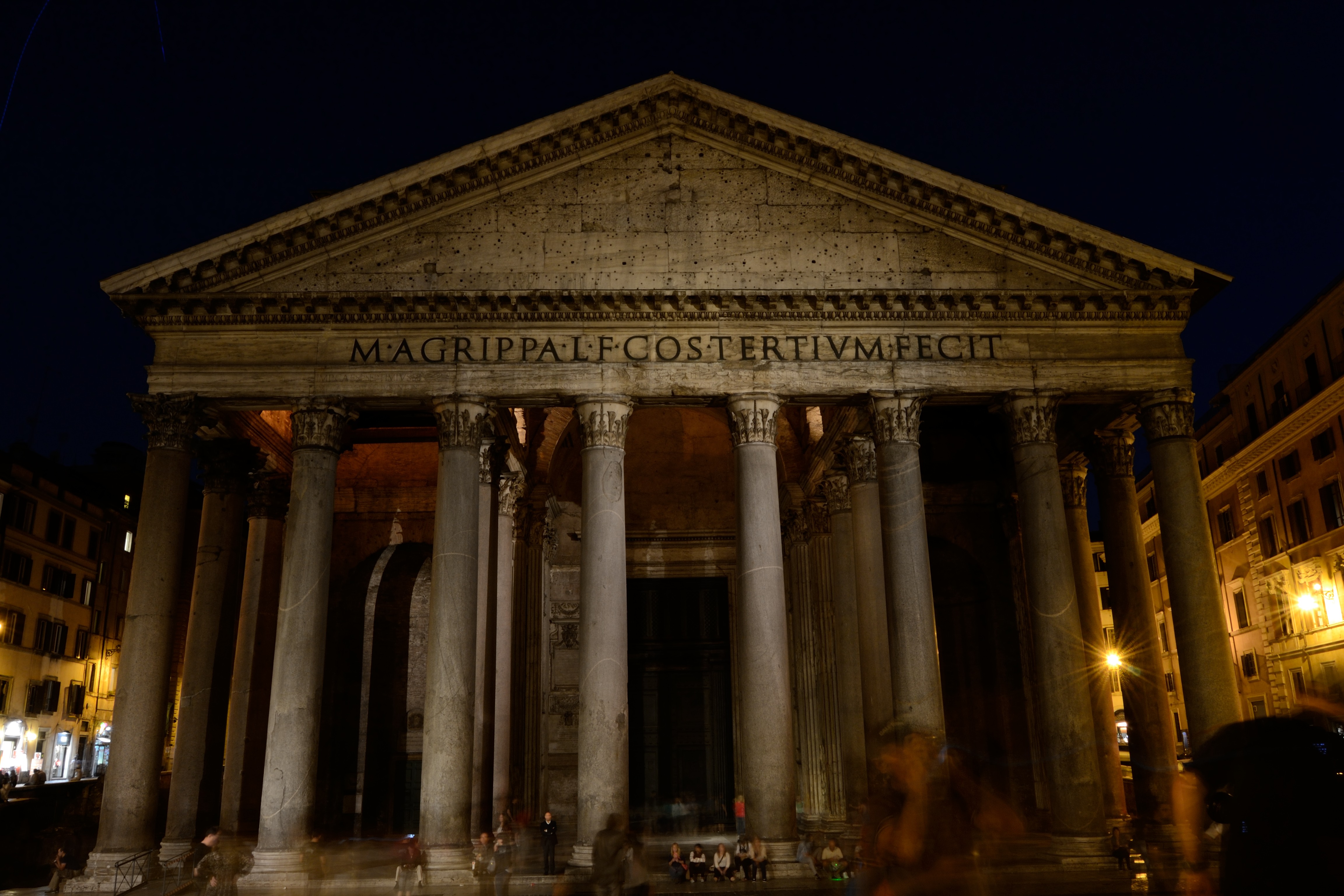 7. Pantheon & Piazza della Rotonda
Both Augustus and emperor Hadrian played a role in the construction of the Pantheon about 2000 years ago, which makes the . The Piazza della Rotonda, in front of the Pantheon, only comes to life after dark with bustling restaurants and opera singers dominating the sound waves.  The atmosphere is electrical.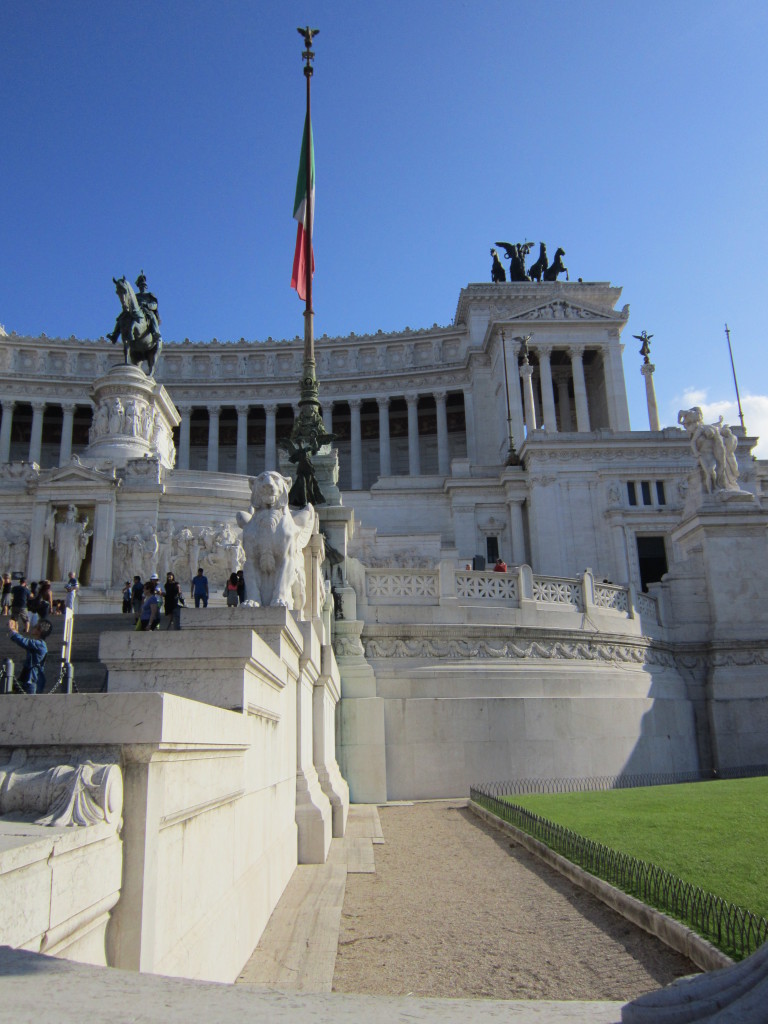 8. Vittorio Emanuelle Monument
If you're after 360 degree views of the city this is the place to visit. Take the elevator to the top floor where you can see amazing views of the Roman Forum and Palatine Hill.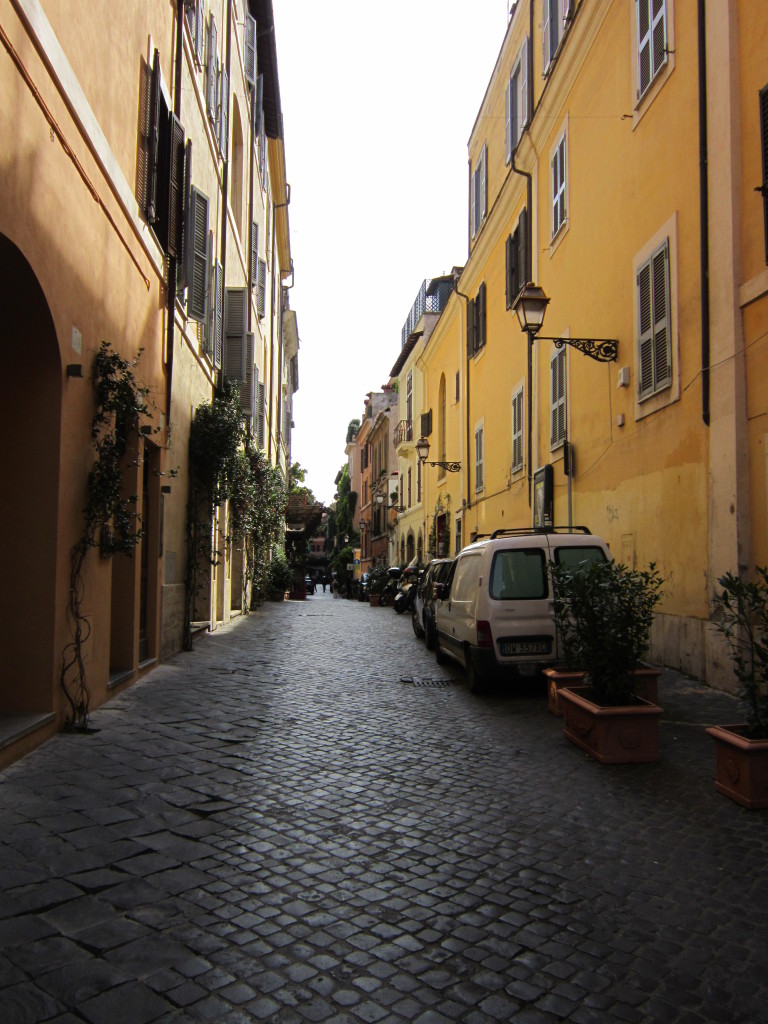 9. Via dei Condotti & Side streets
You'll find all the high end brands on Via dei Condotti, the street leading away from the Spanish Steps. Keep going and turn left for more affordable shopping at stores like H&M and ZARA. Taking a few left turns off Via dei Condotti rewarded us with some of the most iconic scenery. We found restaurants with chequered tablecloths, buildings covered in greenery and more orange hues than you can imagine. The best gelato shops were located on these side streets.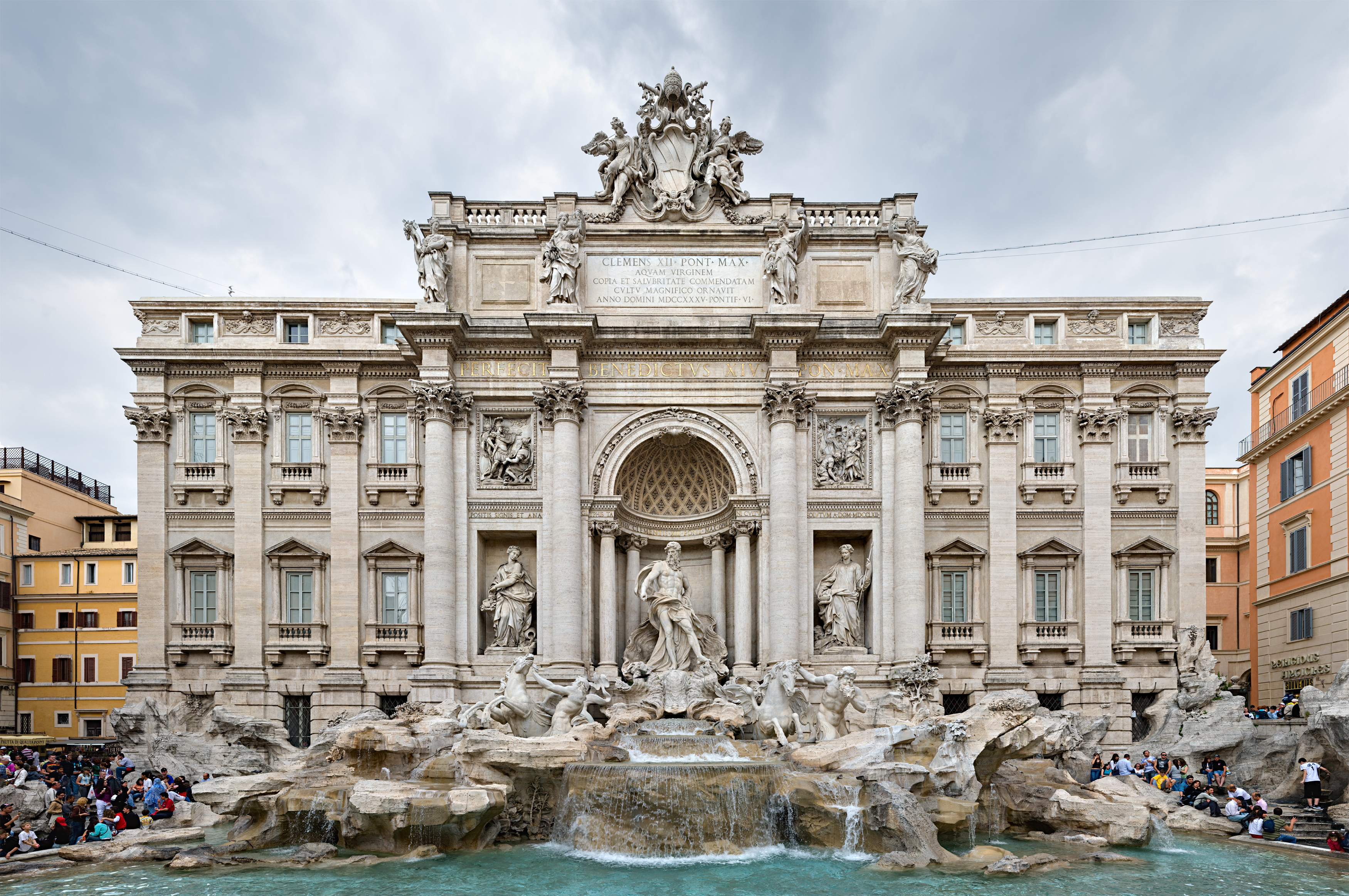 10. Trevi Fountain
Unfortunately the iconic fountain is under restoration until mid-2015. So don't expect to see much more than scaffolding even if you decide to take the walkway across the empty fountain. We wonder if tossing a coin into the make-shift temporary fountain still works the same? Fingers crossed as I can't  wait to return!