Day 1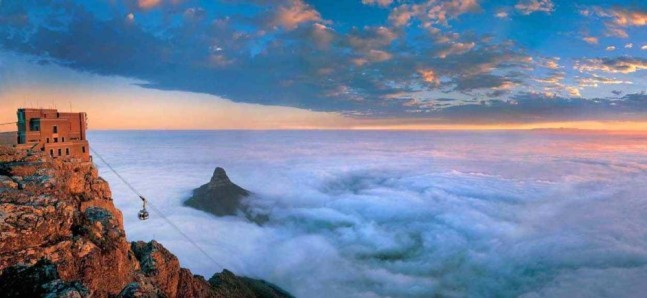 Arrive on Friday afternoon at around lunchtime at Cape Town International. Upon your arrival personnel from Bidvest Air Services will be waiting to greet you and your partner inside the baggage claim area with your luggage, which they collected on your behalf. You will then be escorted to your chauffeur from Cape Town Transfers who will be waiting outside for you. Your chauffeur will be a qualified guide who will be at your service for the duration of the weekend for all your transportation needs.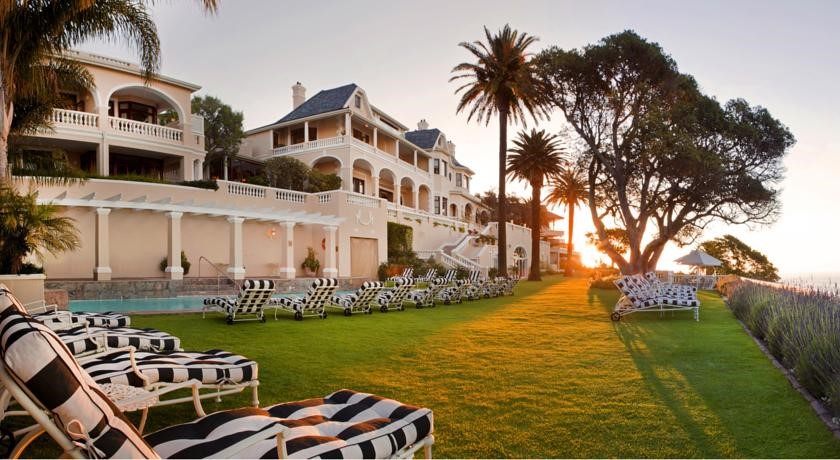 You will first be taken to your hotel the Ellerman House. This hotel is situated in the exclusive Cape Town suburb of Bantry Bay, on the slopes of Lions Head. You have a unrestricted panoramic view of Table Bay from each room in the hotel. Just a 10-minute drive to the V&A Waterfront and a 5-minute walk to the beautiful Clifton & Camps Bay beaches. The Ellerman House is close enough to all of Cape Town's local attractions while also offering intimacy and exclusivity,  exactly what one needs for a romantic retreat. The Ellerman House has a wine gallery, art gallery, spa, pool and guest pantry to only name a few of the exquisite amenities that this exclusive hotel has to offer. This hotel is truly an experience within itself with a capacity of only 27 people (excluding the villa), and it being closed to the public this truly is as exclusive at it gets in Cape Town.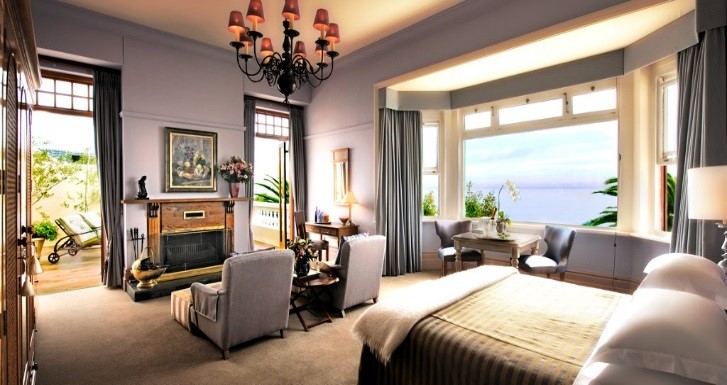 After the flight and all of the travelling you can relax in style at the Ellerman House for the afternoon and get to know your surroundings. A romantic spa session for you and your partner can be arranged, the signature two-hour Ellerman House Ritual includes a body scrub and cleanse, body wrap, massage and rehydration treatment. The spa treatments will get you relaxed and it will put you in the mood for the romantic weekend ahead. At 18H00 your chauffeur will collect you at the airport and take you to Café Caprice in Camps Bay, its just a 5min drive from your hotel. Café Caprice has the status of being the most popular restaurant and cocktail bar to have sun downers at in Cape Town. Camps Bay beach looks out to the west and with Café Caprice just across the road from it you will have an unspoiled view of the beautiful sunset while sipping on your favourite cocktail.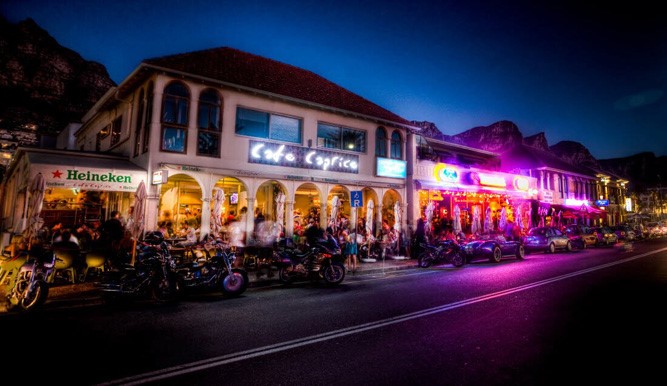 You will be picked up after sunset and taken to Pigalle Restaurant in Greenpoint. Pigalle is a must for couples on a romantic weekend in Cape Town. The restaurant offers a balance between fine dining and great entertainment with award winning shellfish and prime cut steaks Pigalle has something for everyone. The seductive jazz band keeps you entertained with smooth jazz playing in the background while you enjoy the fine food on offer. They also have a dance floor in the middle of the dining room if you feel in the mood for a romantic dance with your partner. After dinner you're chauffeur will be waiting for you outside to take you to your hotel. If you aren't tired after dinner your driver will take you up to the top of Signal Hill, where you can enjoy the view over Cape Town at night for a couple of moments.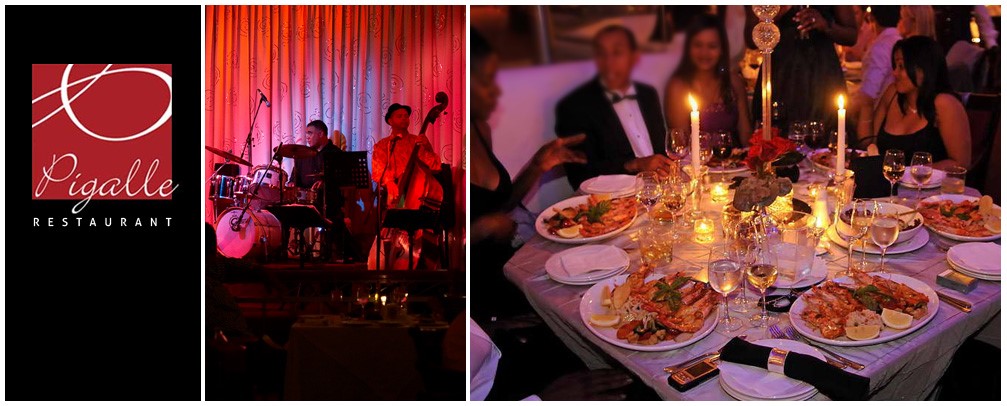 Day 2
After breakfast your chauffeur will pick you up at around 10h00 and take you to Table Mountain where you will be going up to the top via the cable car, bring along some swimming clothes for later. Your tickets will have been pre-booked which means that you will get to skip the long queue at ticket sales. Your chauffeur/guide will escort you up the mountain while sharing his expert knowledge with you. You can enjoy the beautiful views from the top over the entire Cape Town, Robben Island and the vast Atlantic Ocean. After your trip up Table Mountain your Chauffeur will take you to the V&A Waterfront for lunch. You can walk around the Waterfront and find a restaurant to eat at, there are many to choose from. Harbour House is the perfect restaurant for great seafood and if you are looking for great South African cuisine then Karibu is a good option.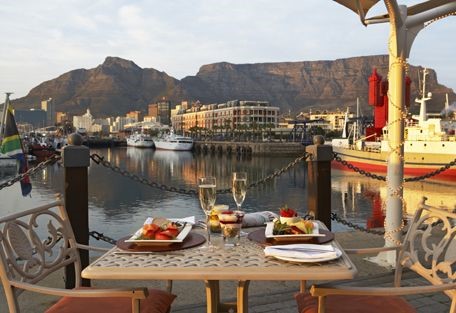 After lunch you can walk around in the Waterfront and enjoy the sights and sounds of the harbour while doing some shopping. At 16H00 your chauffeur will escort you to the eastern side of the Waterfront where your private yacht will be waiting for you to take you on your private cruise around the shore. The yacht could be either a power boat like the Tigger, a high speed catamaran yacht, or a more traditional sailing yacht like The Howard Davis. The yacht will be stocked with drinks of your choosing and snacks will also be provided. This cruise will be private and it will take you along the coast to Clifton. Here you will lie at anchor just off South Africa's most famous and exclusive beaches, Clifton's forth but of course if you feel like stopping at a more secluded spot then your captain will be more than happy to oblige. Champagne will be provided for you to enjoy while you slowly cruise back to the Waterfront.
Your chauffeur will be waiting for you when you arrive back at the Waterfront to take you back to the hotel. The Ellerman House restaurant offers guests the opportunity to order anything that they would like to eat. You simply order what you want the day before and they will prepare it for you in fine dining style. You can choose a wine for dinner from the hotel's high tech wine gallery. With your room just down the hallway from the dining room you can retreat to the privacy of your own room after dinner.
Day 3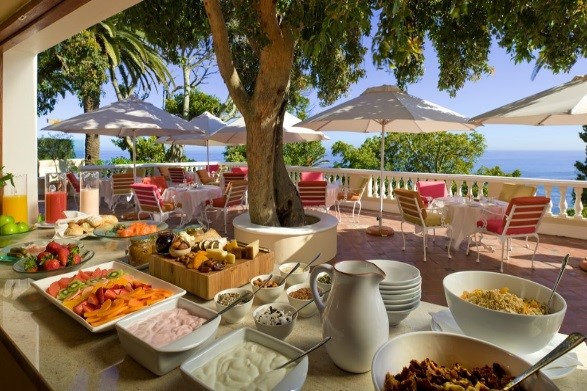 For your final morning in Cape Town a number of activities can be arranged. A continental breakfast can be arranged to be brought to your room if you feel like having a private morning or you can enjoy a full spread at the hotel's restaurant. You can relax after the busy weekend in your room or next to the swimming pool for the morning up until your airport transfer pickup at 11H30. A wine tasting can be arranged for you before you leave at the stunning Ellerman wine gallery, one of only two such galleries in Cape Town. Here you can taste some of the country's best cultivars, a great opportunity to purchase some fine wine to take back home.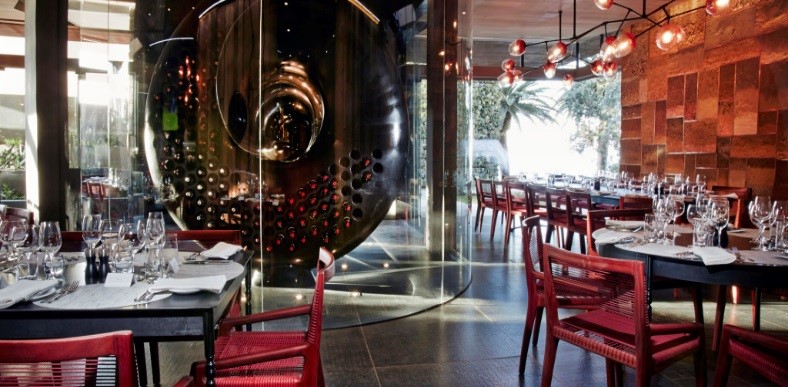 An early morning trip to the infamous Robben Island can also be arranged. Robben Island is where Nelson Mandela was imprisoned for 18 of the 27 years that he spent in prison for political activism. Here you will be taken around the world heritage site by a former prisoner turned guide. If you had not chosen the spa treatment on the Friday afternoon then this can be done on the Sunday morning. If you enjoyed one of the treatments on Friday so much that you would like to do it again then it can be arranged. Your chauffeur will be ready to collect you at 11H30 to take you back to the airport for your flight home.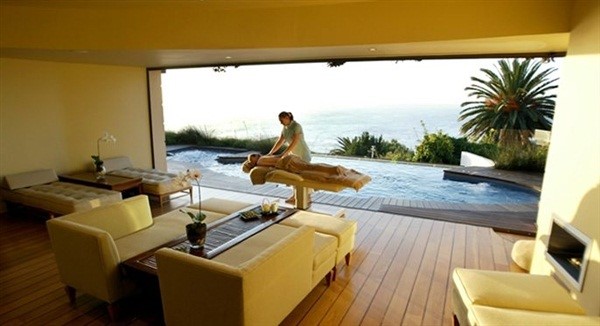 Feel like spoiling your partner by going on a romantic breakaway to Cape Town? Contact one of FlightSite's travel agents today on 0860 23 24 25  and they will make it happen!