Anyone travelling to Turkey will have undoubtedly heard about the spice market which is quite an attraction. Turkey Spice Market Tours will take you to the heart of Istanbul's spice trade center which has been running since 1660. This market will envelop you in intoxicating aromas and bold colours. This is the perfect place to learn more about the lifestyle and people of Turkey. While the market is a vibrant and interesting place for visitors, it is a way of life for the locals who are always more than happy to introduce new people to their multitude of delicious flavours.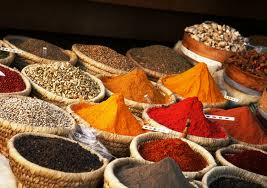 In ancient times, the spices sold at this market were imported from Egypt. Many locals refer to this market as the Egyptian Bazaar as a result. Tourists can browse around breathing in the unusual smells and haggling with the local merchants and stall holders for the best price on their finest spices and Turkish sweets. In addition to the many spices you can find here, you may also be keen to try their nuts, delicacies and dried fruit that are also on sale.
When specifically booking a Turkey Spice Market tour you will benefit from being assisted by a guide who can speak the local language and communicate your needs clearly with the merchants. These guides will help you to find real bargains and explain the customs and culture of the people who you encounter along the way. These tours provide a sneak peek into the past and how trading was done for centuries. Sight, sound and smell will all be over powered and delighted by what the spice market and its people have to offer.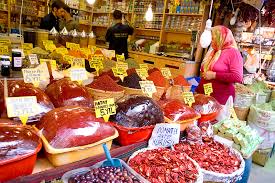 When shopping around for a tour on the market, keep in mind that you may want to see some local attractions and sights in the area. Plan your day so that you have enough time to browse at your leisure and without being too rushed to see the next place of interest. Other popular attractions and places of interest in Turkey include the following:
Aspendos Ancient Theatre
Patara Beach
Bodrum Castle
Mount Nemrut
Blue Mosque
Library of Celsus
Göreme Fairy Chimneys
These are just a few of the popular tourist attractions in Turkey. Book a tour of the Turkey Spice Market as part of your complete travel package and benefit from a travel experience like no other.