Layovers are big business at Heathrow Airport and the facility is well equipped to cater for the 22 million passengers of the 'just passing through' variety that travel through its doors annually. With five terminals seemingly dedicated to wrenching the last penny from your pocket, Heathrow is a 'shop until you dropper's' dream-come-true.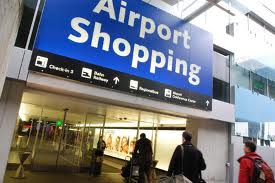 Terminal 1 is dedicated to local flights and travellers to other major European cities. As a result, you will find some of the Northern Hemisphere's favourite retail outlets here stocking fashion, technology, duty-free goods, books and gifts. The majority are located in the departure areas for those last-minute purchases, but there are some in arrivals before the security check. Some of the shops you will find here are:
Excess Baggage Company
Cocoon
Dixon's Tax Free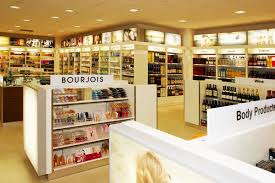 Visitors from Africa, Asia and other long-haul destinations will find themselves surrounded by the consumer delights of Terminal 3 and 4.  Here, high-end shops are located alongside upmarket eateries, cafés and coffee houses. Some of the stores in this terminal are:
Glorious Britain
Chanel
Dior
Gucci
Versace
Burberry
Mulberry
Paul Smith
Smythson of Bond Street
TGI Friday's
Chez Gerard
YO! Sushi
Starbucks
Krispy Kreme Doughnuts
Pret A Manger.
Here you can also enjoy the services of a Sofitel Hotel with a day pass to their Steam room, sauna, Jacuzzi and gym.
Terminal 5 is for the exclusive use of British Airways commuters, and features a glut of big name stores such as:
Mont Blanc
Gucci
Prada
Bvlgari
Tiffany and Co
Cartier
Sony
Vodafone
Nokia
Heathrow has come under fire from critics for being nothing more than a mall with aeroplanes, but officials maintain that passengers are not held captive in the terminals and are free to spend their time on other pursuits such as sight-seeing. This may be true, but there are not many of us who can resist the urge to indulge in a bit of glamour and excess, especially when it's tax-free, easily accessible and ever so tempting.