Private Jets are the world's most exclusive and expensive toys. Only 1% of the world's wealthiest 10% can afford a private jet and even chartering one is only affordable to the top 5%. But there is a new company in South Africa that is opening up private jets to clients at prices that could challenge any commercial airline in South Africa.
GetJet is selling the 'empty legs' of chartered flights to clients at up to 75% off the original charter price. When a client charters a plane from ExecuJet in Cape Town for instance, for a flight from Cape Town to Johannesburg, then the plane flies the client up and returns empty. The plane needs to be back in Cape Town but the client only chartered it for the flight up so they have what they call an "empty leg" back to Cape Town. GetJet saw the opportunity to sell these "empty legs" to clients and pounced on it. They have teamed up with various charter companies across South Africa which gives them access to a large number of private planes flying both locally and regionally.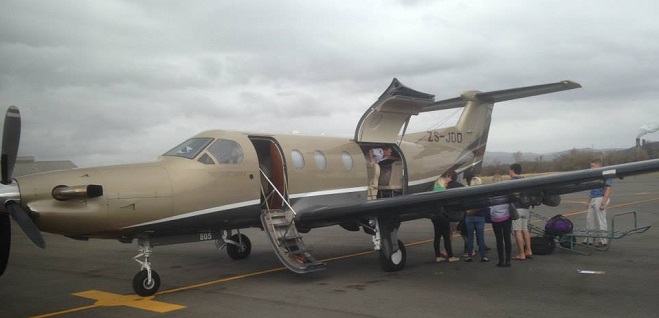 Because the plane would have returned empty anyway, charter companies are more than happy to sell the flights at a huge discount. Flights aren't flexible because the plane needs to get back on the same day on which it was chartered. This brings the price of the flights down because the operator cannot provide the client with options, it's kind of a take it or leave it situation. Clients also cannot buy a single or double seat on a plane, they have to book out the entire plane. This means that if the operator is selling a flight from Cape Town to Nelspruit on a Bombardier BD-100 Challenger 300 which takes a max of 8 passengers, you have to take the whole plane even if you are only 2 or three people. The price that is quoted will always be the price for the whole plane.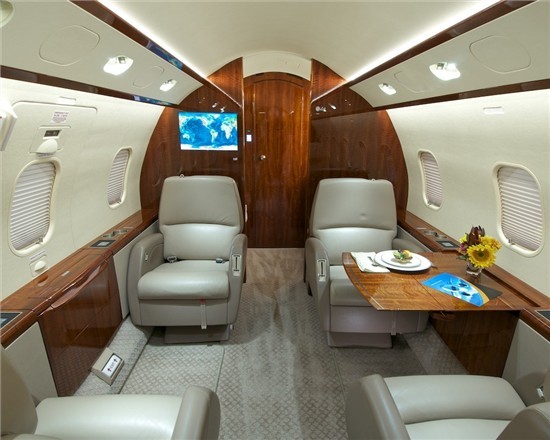 A quick look at their current listings show a flight from Cape Town to Walvis Bay on a Pilatus PC-12 Turbo Prop which seats a max of 7 passengers selling for R9000 (excluding taxes). From Johannesburg to Maun, Botswana, there is a flight available on a Bombardier BD-100 Challenger 300 which seats up to 8 people for R28 650 (excluding taxes). If you can fill the flight to Walvis Bay with 7 people then you will be paying only R1286 pp (excluding taxes) for the flight and if you can get 8 people for the flight to Maun then you will be paying R3582 pp (excluding taxes) for the one way flight on your own jet.
Of course there is some risk involved. Flights can be cancelled by the operator at anytime for unforeseen circumstances which means that you might be left without a flight a day or two before you are set to depart. But if operators do cancel a flight then the client will receive a full refund. That means that you will not lose any money when flights are cancelled, but you will have to find alternative flights either through a charter company or a commercial airline. Return flights will also have to be matched up with a commercial airline. In Europe most clients who use this service use commercial flights, buses or trains to get to or back from the destination that they flew to or from on the private plane. GetJet offers an exciting new travel option for small groups of friends or family travelling in Southern Africa with a flexible travel schedule. Thought that private air travel was only for the rich and famous? Well think again!