South Africa is set to welcome another domestic carrier in just a couple of weeks. Fly Blue Crane is the latest airline to announce that they will start operating flights in South Africa this year. They will be the 4th airline to launch flights in the domestic market in the last 10 months.
Fly Blue Crane will start operating flights from their hub at OR Tambo International in Johannesburg to and from Kimberley, Bloemfontein and Nelspruit. The airline's main route will be Johannesburg – Bloemfontein. They will operate five daily flights between the two cities on weekdays, two flights on Saturdays and three on Sundays. They will operate three daily flights on weekdays between Johannesburg and Kimberly, one flight on Saturdays and two flights on Sundays. Finally, the airline will fly twice daily between Nelspruit and Johannesburg from Monday to Friday, and once on Saturdays and Sundays.
The airline will be using Embraer Regional 145 Jets (CRJ) to service their routes. The jets can seat up to 50 passengers in a single class configuration. Fly Blue Crane's cost structure will be the same as that of our legacy airlines (South African Airways and Comair), in the sense that the cost of on-board food and drinks and checked luggage will be included in the price of the air ticket. Fly Blue Crane will be facing some stiff competition on all of their proposed routes. On the Johannesburg – Nelspruit route they will be competing with SA Airlink, on the Johannesburg – Bloemfontein route with SA Express, and on the Johannesburg – Kimberly route they will be competing with SA Express and SA Airlink, as well as, Cemair.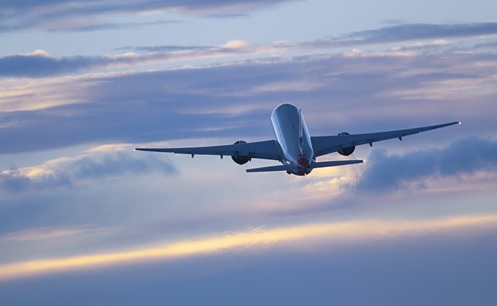 Over the last 10 months three new domestic airlines have taken to the South African skies. Fly Blue Crane will join FlySafair, Skywise and Fly Go Air as the new kids on the block in the South African airline industry. FlySafair has been going from strength to strength over the last 10 months they have been in business. The airline recently announced that they will start flying from Johannesburg and Cape Town to East London and Durban from then 25th of October 2015. Skywise has also upped their frequency on the Cape Town – Johannesburg route, the only route on which they currently operate flights. FlySafair's network expansion and Skywise's flight frequency increase can only mean that the two airlines are growing, and that they are happy that the South African domestic market is strong enough for them to compete in, along with more established low cost carriers Kulula and Mango.
This can only be a good sign for Fly Blue Crane, set to take the leap and enter one of the most competitive industries in the world, where the profit margins are very small. Since Skywise and FlySafair entered the market airfares on the routes that they operate have come down quite significantly. More competition means lower prices. Fly Blue Crane's launch will hopefully bring ticket prices down, which will in turn encourage people to travel more often within South Africa. Everyone wins!