One of the benefits of a cruise holiday is the comprehensive entertainment on-board.  If you have children accompanying you, qualified, professional child minders will entertain them almost constantly, but before you rush off and book yourself onto a 365-day cruise around the world, there are a few pointers to bear in mind when cruising with kids.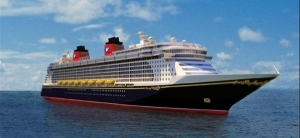 Although MSC will accept any age children and Disney welcomes children form 12 weeks old, most cruise lines will not allow children under the age of six months. There may also be on-board restrictions such as no children in nappies allowed in the pool area, age limits on activities and restrictions on shore excursions. Do your research thoroughly before you find yourself trapped in the middle of the ocean with a bored and disgruntled youngster.
Be sure to book a cabin that suits your family's sleeping and bathroom requirements.  Some cabins have only a shower, which can be a problem for younger children.
Allow your children to have a say in planning your holiday so that know what to expect and what activities they can participate in.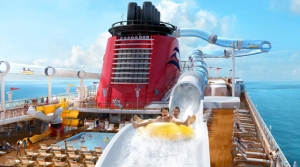 Pack wisely. Do not forget their favourite toys, earplugs, medications, sunscreen, healthy snacks and loads of wipes.
Emphasise the importance of following the rules while on board and make sure that they pay attention during the emergency drill.  Check that they have understood this procedure afterwards and know what to do in the unlikely event of an emergency.  Babies and toddlers receive special equipment provided by your steward.
Try to stick to your usual schedule as much as possible once on board.  Even out at sea, children thrive on routine and you don't want your day spoiled by a cranky child who has missed their nap time.  Be flexible though, they are on holiday too.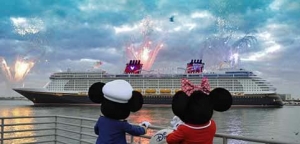 However, the number one priority on any cruise with children is to sign them up for the kiddies club as soon as possible so that they can take part in fun supervised activities while you enjoy your well-deserved break. Win-win.