Want to get in on the latest airline news? Continue reading to learn more about Africa's new low cost carrier selling flights from as little as R99 (excluding airport taxes), the French air traffic control strike and other relevant news.
FLY AFRICA
Claiming to be "Africa's first true low cost air carrier," Fly Africa will launch its first route from Victoria Falls to Johannesburg on the 23rd of July 2014. For the first 4 weeks they will operate three flights per week between Vic Falls and Johannesburg. "Zimbabwe FlyAfrica is the first of several airlines in Africa that will combine low fares with global standards of safety and quality", says Professor Chaka Karase, CEO of Zimbabwe FlyAfrica.
Focusing on reducing airfares, Fly Africa is adamant that they will never add fuel surcharges. They are also employing several other measures to reduce airfares like not including checked luggage in the price and allowing you to pre-pay for excess luggage.
Prof Karase shares the role of CEO with Godfrey Banga and they have also brought Mr Adrian Hamilton-Manns on board as Project Leader. Mr Hamilton-Manns has several years of experience in the airline industry and Prof Karase is also CEO of Fresh Air that was abruptly shut down in 2012.
Currently based in Zimbabwe, they plan on expanding the FlyAfrica family across Africa. Visit their site, www.flyafrica.com for more information.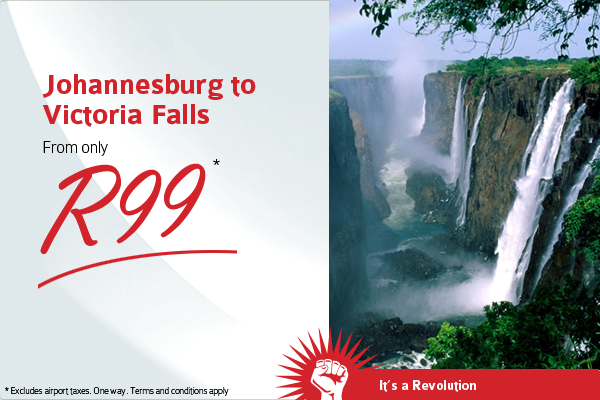 FRANCE AIR STRIKE
Following the continued strike of French rail workers,one of the leading air traffic control unions in France will today embark on a six day long strike in protest of proposed budget cuts.
It is still unclear how many airlines will be affected and how many flights will have to be cancelled or rescheduled. It might be less than originally feared as the other air traffic control union has backed off from strike action.
Air France has advised that it will prioritise its long-haul flights, but not it's short or medium-haul flights. There are an estimated 350 direct flights to France during the strike period.
All passengers are however advised to double check their departure times ahead of time and to avoid travelling on affected airlines if possible.
AIR UGANDA SUSPENSION
Air Uganda reportedly failed to meet the Civil Aviation Authority's safety standards. Subsequently all their international flights have been suspended until further notice. Those with international tickets on Air Uganda will be accommodated on other airlines.
AIR NAMIBIA
Air Namibia failed to meet the safety and operations requirements for the renewal of their Air License which has to be done yearly. They have been given a two-week extension to comply with the requirements in order to get the license renewed. They have until 2 June 2014 to get the license renewed.