WRITTEN BY GUEST BLOGGER:  LEXI TAYLOR  & IMAGES BY:  BRIDGET SOLE
The Vietnamese Venice… situated on the South Central Coast of Vietnam should feature on all intrepid travellers' must-go-to lists.
The culture is completely overwhelming and assaults all of the senses.  It invites visitors never to leave and once they have, instils in them a longing to go back.  Hoi An has a palpable soul and will surely leave an imprint on yours.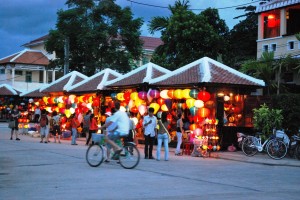 Steeped in history this town is full of quirks and surprises.  The tapestry of religion, philosophies and society and antiquities is so colourfully interwoven that one may even feel overwhelmed at times.  Dutch, French, Chinese and Japanese influences are the most poignant of many and walking the streets forces you to continually attempt to solve the many mysteries that surround you.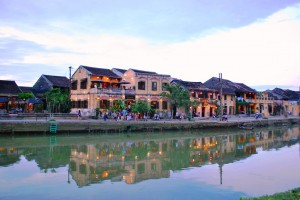 From beautiful beaches and idyllic rice paddies to intricately woven streets forever alive and refusing to sleep, there is something for everyone.  Whether it's a cooking lesson in a rural village, an incredibly brilliant and affordable massage, a tailored suit for a steal, a bicycle ride through the rice paddies, coconut cocktail in the sun, journey through the food markets or a tour of all the temples you simply cannot allow yourself to sit still in this tiny little town.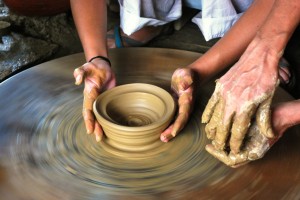 Hoi An transforms into a magical wonderlandat night with lights, lanterns and colours that will blind you as the hustle and bustle of the town and its people engages into a higher gear.  There arebars and pubs aplenty and restaurants boasting the most mouth-watering, intriguing and flavoursome dishes. Cocktails and happy hours are everywhere although I must warn – Vietnamese Alcohol is not for the feint hearted!
If you are lucky enough to be there for the Lantern Festival which falls on the Full Moon you are guaranteed a night you will never forget.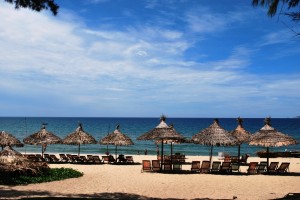 Above all, the most charming aspect is the people. Despite an incredibly sad and troubled history, Vietnam is the most brave, industrious, kind and gentle nation.  Amidst all the chaos never is an angry word spoken and visitors always feel welcome and safe.
Easily accessible (you can book a travel package here) extremely affordable for South Africans and not spoiled by tourism yet – it's a hard act to follow.