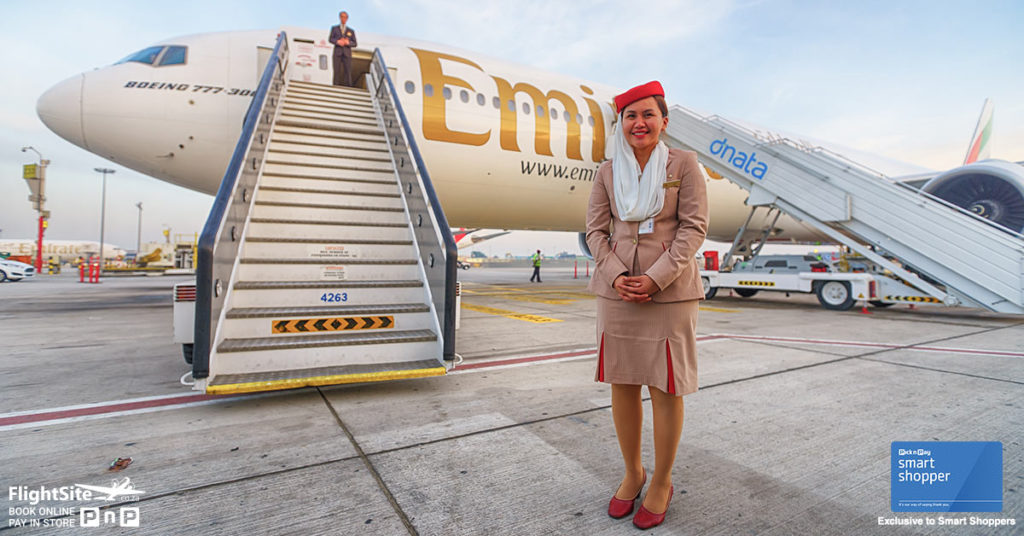 FlightSite has partnered with Emirates Airlines to provide an exclusive discount on Emirates flights to Pick n Pay Smart Shoppers. Selected Emirates flights to over 150 destinations world wide have been discounted by up to 30%* exclusively to Smart Shopper card holders.
Here's how it works
Step 1: Go to https://www.flightsite.co.za/travel/airlines/emirates-airline/ before 31 May 2020 to book your flights.
Step 2: Enter your Smart Shopper card number in the section provided on the booking tool, as indicated in red below.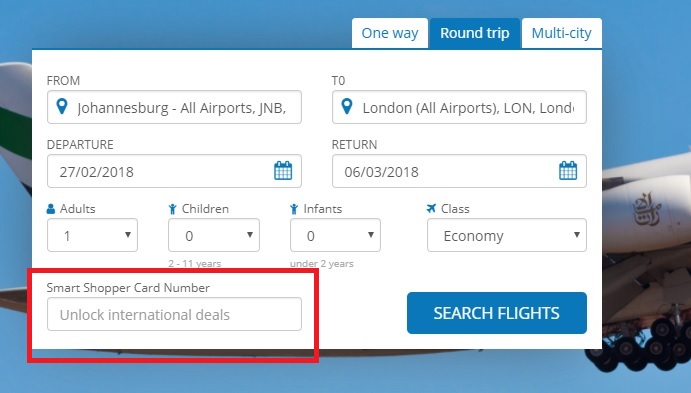 Step 3: Insert your departure and arrival destinations, choose your dates and click on search flights.
Step 4: If the discount is available on your searched route and date, the SMART SHOPPER DISCOUNT banner will appear above to the fare, this price includes the discount and all other charges. Please see below example of discount on the booking engine.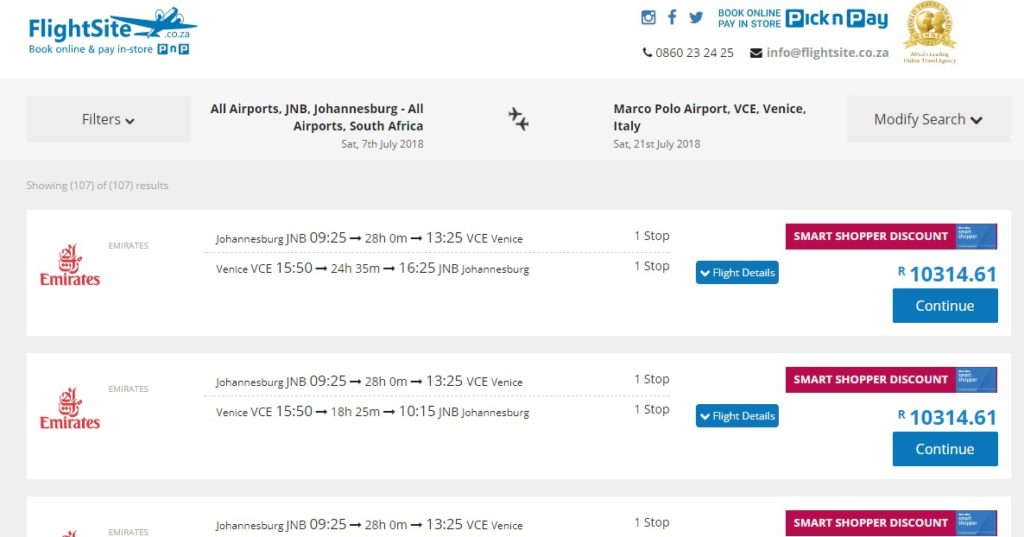 Step 5: Customers can then make the booking online, pay online or in store. If the banner does not appear on the search results then the discount is not available on that specific route or date. The discount might be available on alternative dates, so keep on searching.
If you need any assistance please feel free to call us on 0860 23 24 25. Our travel team will be more than happy to assist you with any questions you may have. Happy travelling!
*Discount applies only to the nett/base fare on all Emirates routes (excluding flights to Medina & Jeddah in Saudi Arabia) on selected dates. The fare on the booking engine includes the cost of airport taxes. Offer valid on selected flights booked before 31 May 2020, for travel within 12 months. Terms and Conditions apply.*