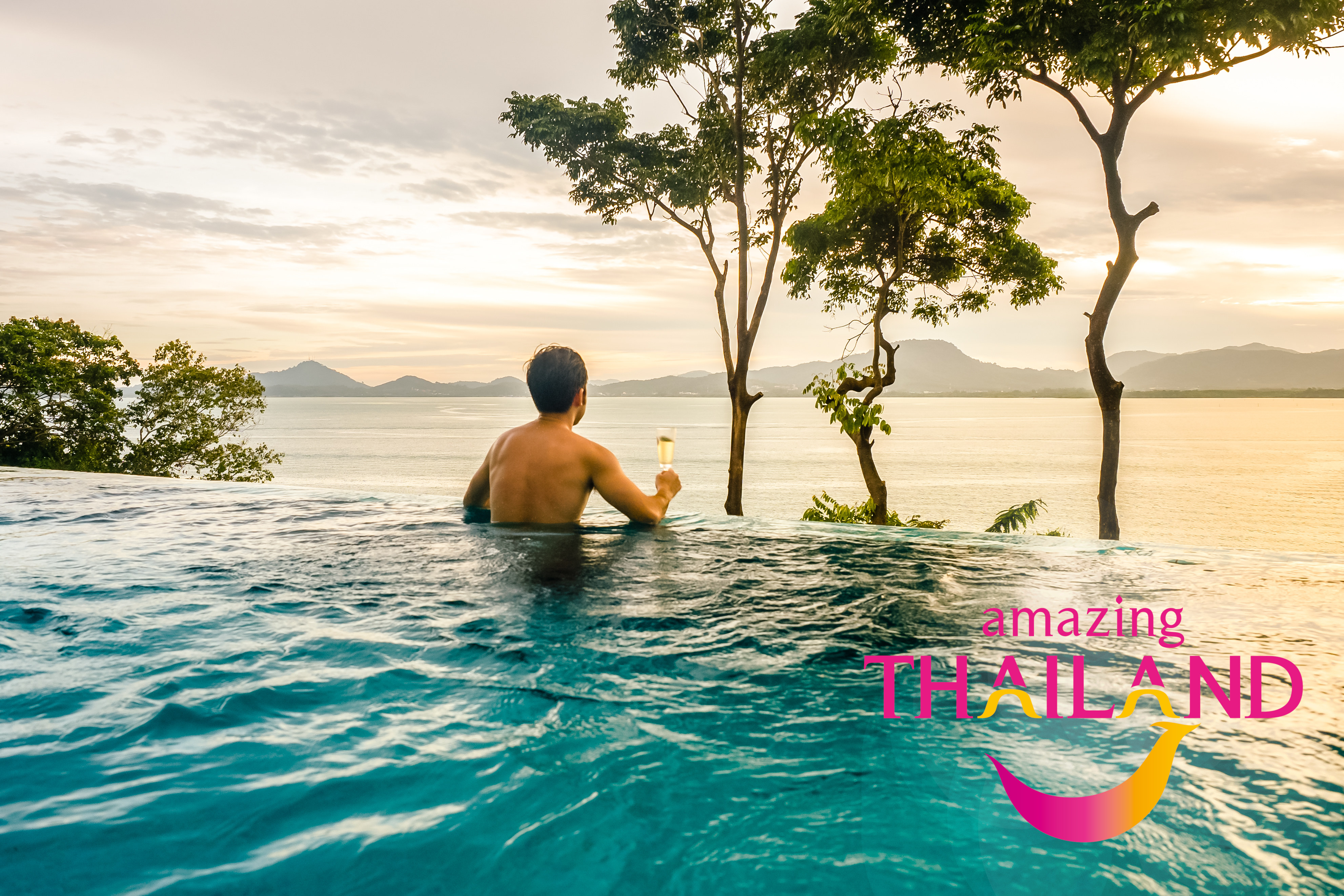 Thailand has long been a favourite among South Africans looking for a relaxing holiday, but visitors often only scratch the surface as they stick to the beaten path. The gulf of Thailand has so much more to offer travelers than sightseeing and bargain shopping. Things like tailor-made silk clothing, Michelin recognised restaurants and exclusive retreats allow you to experience the lesser-known Land of Smiles of the rich and famous.

Exclusive Retreats
Besides the myriad of five-star hotels and resorts like the Four Seasons Resort Koh Samui and the Mandarin Oriental in Bangkok, you'll also find a range of more exclusive luxury retreats dotted all over Thailand.
Northern Thailand is much more peaceful with fewer tourists. It is here, in Chiang Mai, that the Resort Dhara Dhevi decided to honour and recreate the the Lanna Kingdom of old through traditional Lanna-style villas and ancient palace-like structures. Besides the beautiful architecture, resort guests can also enjoy daily arts and crafts like bamboo weaving and paper cutting- all in the traditional northern Thai style.
In Phuket you'll find the COMO Point Yamu overlooking the limestone cliffs and Andaman Sea. This secluded resort offers visitors access to the COMO Shambhala wellness retreat, beautiful Italian design features and two world-class restaurants on-site.
If luxury means something more than just gilded features, then the unique Elephant Hills situated in the southern Rainforest is the ultimate retreat. Here travelers can get close to nature in luxury tented camps. As the name suggests, the resort is also home to many elephants being rehabilitated. Responsible interactions with these magical creatures are facilitated by the resort and often take the shape of a bath-time adventure.

Shopping
While there certainly is a thrill in hitting the streets to hunt down a bargain handbag or to stock up on brand name flip-flops, you shouldn't dismiss Bangkok's shopping malls. They house some of the world's most renowned fashion labels.
Siam Paragon and the King Power Complex are both home to luxury designer brands like Chanel, Gucci, Christian Dior and Givenchy among others. Here you'll also be able to shop international brands like Dunkin' Donuts and Sephora, often selling old favourites at a fraction of the cost in the West.
If you desire something more authentic, then you must seek out a local seamstress for bespoke suits and tailoring in luxurious silks, linens and cottons. Often completed in three or less fittings, these seamstresses deliver quality craftmanship that will last for ages. Your hotel concierge will be able to point you in the direction of a trusted seamstress in your area.

Fine Dining
Bar the warm ocean, it is the unique Thai flavours that often leaves travelers wanting to return for more. The smell of fresh coriander, basil and chilies used to flavour traditional Thai dishes quickly dissolve all concerns regarding street food. But Thailand's food scene doesn't just revolve around delicious traditional meals served in small restaurants and street stalls.
It should come as no surprise that the local kitchens have delivered plenty of talented chefs, many of whose restaurants have been recognised by the coveted Michelin Guide.
Jay Fai's street-food crab omelet served in her no-frills Bangkok restaurant is a favourite among locals and has earned her one Michelin star. Visitors to Phuket can treat themselves to a fine-dining experience at Trisara Resort's Pru, a farm-to-table restaurant and the only Michelin star eatery in the area.
While star-rated meals can often be enjoyed here at a fraction of what it would cost in Europe, the Michelin Guide has also recognized several more affordable restaurants under their Bib Gourmand rating. This makes it easy to recognise the very best when you're surrounded by mouth-watering smells, although you'll struggle to find a disappointing meal.
Thailand has so much to offer visitors that it is easy to understand why travelers often return for a second and third time. Take advantage of the favourable exchange rate and indulge in some of the finest hotels, restaurants and shops in the world. In Thailand this is all within reach!