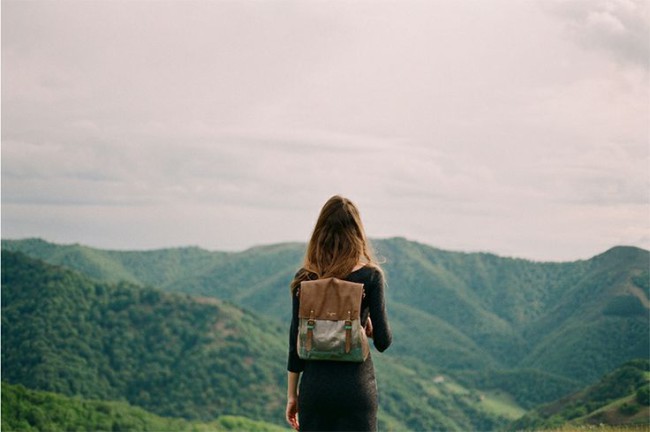 Holiday packing can be quite stressful, especially if you're a planner by nature. Whilst we often spend hours planning what to put through the security scanners and what to leave in the hold; we rarely consider what to keep on us during our trip. Here we've compiled a list of must-haves for your backpack whilst exploring new horizons. Whether you're planning the perfect beach escape or want to explore a European city, we guarantee these items will come in handy.
Sunblock
If you're only taking a city break, we recommend you apply sunblock in the mornings and decant a little bit in a smaller container for regular touch-ups. If you're spending hours in the sun however you might prefer to carry larger amounts of sunblock for more frequent touch-ups. Nothings spoils a break quite like sunburn.
Camera
Make sure you always carry your camera with you! This is not only handy for that unexpected breath-taking views but also a great safety precaution unless you know you have a tendency to misplace it and you've got a safe in your room to store it in.
Wet wipes
Wet wipes are great for keeping you feeling hygienic whether you've just got off the underground or before indulging in that beach cocktail. A little bit of hand-sanitizer will also be very useful.
Underarm spray
Never underestimate the power of a refreshing spray of underarm scent after you've spent the entire day on a plane or wandering through ancient ruins. Always keep a small can on you (rather use a roll-on in-flight) to keep things feeling fresh.
Band-Aids
When you're spending all your time on your feet, you're bound to find out some shoes are more comfortable than other. A few strategically placed plasters can help prevent unwanted blisters or keep those already acquired under control.
Hair ties
A hair tie is just the space-saving item you need to keep unruly hair under control. You might also want to consider a few hairclips if you're sporting a fringe.
Cover-up
Get a light-weight cover-up in a neutral colour. It is perfect for when temperatures drop or you need to cover-up for a religious site. A light cotton utility jacket is compact and won't weigh you down.
Travel documents
Find out beforehand what rules apply to the specific country you're visiting as some might require you to have certain documents on you. Never pack your essential travel information and extra documents into your checked baggage and rather store it in your hotel safe than carrying originals on you.
Local currency
We recommend you always have a little bit of local currency on you as you can't pay for everything with a credit card. Local street food, drinks and cab fares are often only payable in cash.
10. Foldable Canvas bag
When hitting up the farmers market or simply stocking up on a few souvenirs you'll appreciate a sturdy bag with comfortable straps. When not in use, simply fold it and store in your luggage. The last thing you'll want is to lug around a bunch of plastic bags or spend a fortune on them.
Anything you always keep with you when heading out into a foreign country?