Whether you are a big spender, a modest window shopper or budget wary spender shopping is part of us all (especially if you're a member of the finer sex). Here we've gathered some of the best shopping destinations highlighting what each destination has to offer. From quant streets offering speciality treats to large shopping malls with luxury halls, you'd better activate your credit card for international purchases!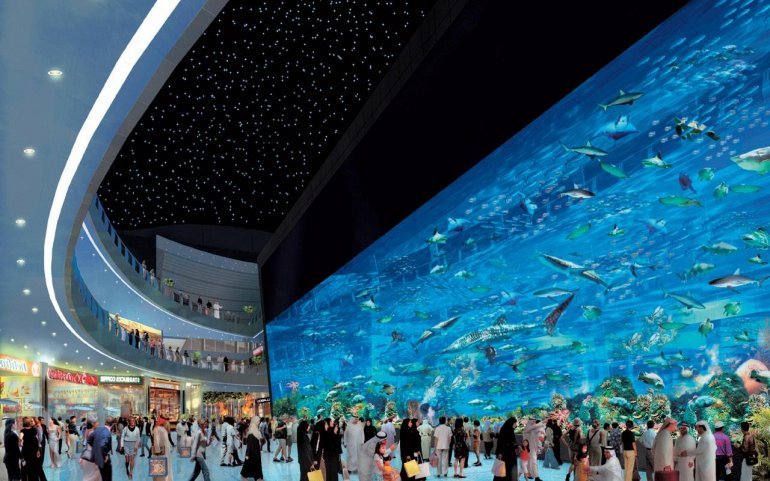 Dubai
If you like your malls shiny and big then Dubai is definitely the place for you! Aside from the fact that Dubai Mall is the largest mall in the world, it is also the only place where you can buy actual gold bars. This definitely is not the place for the modest shopper! You can also find many of the renowned British high street brands on offer and although they are slightly more expensive than you'd pay in London, you can still save on flights and accommodation (London was recently pointed out as the most expensive city for travellers). With ski parks, large ice rinks and even an aquarium we're sure you won't spend a moment standing still!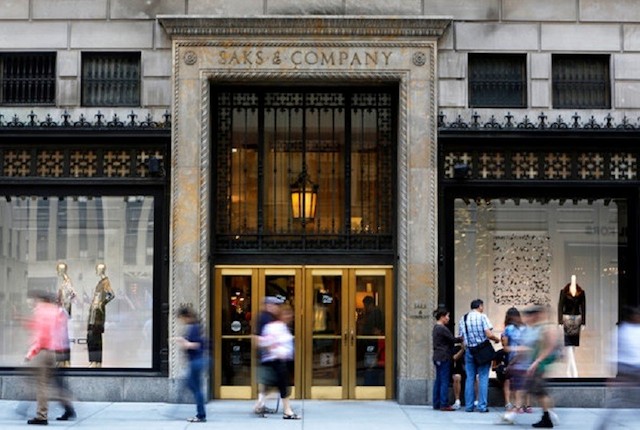 New York
World renowned shopping avenues Madison and Fifth Avenue are lined with department stores like Bloomingdale's, Macy's and Saks Fifth Avenue. Although less likely to attract bargain shoppers, New York's reputation as a shopping district still draws thousands each year. We blame too many hours spent on Netflix! Seasoned shoppers will tell you to head to the outlet stores on the outskirts of New York where you can find designer wear at up to 75% discounts. Century 21 is a great place to start your bargain hunting as it is right across from the World Trade Centre site. Don't forget to grab breakfast at Tiffany's!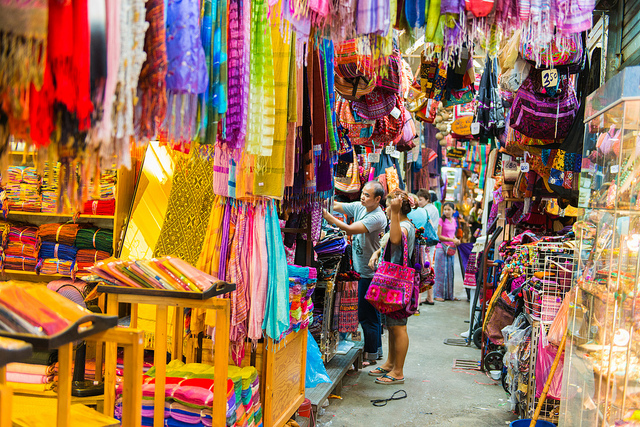 Bangkok
It should come as no surprise that Bangkok, Thailand made the list. It is one of the few places where you can still get some decent bang for your buck! If you're into designer knockoffs and bargain buys this is definitely the place for you. Explore shopping areas like Chinatown located around Sampeng Lane, the Pahurat Textile Market and the Pratunam Market for ready-to-wear clothing. You could even get clothing made, haute-couture style, to your exact measurements!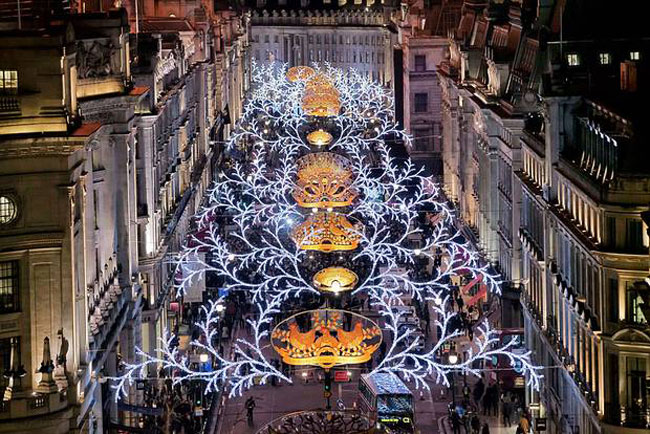 London
Recently announced as the most expensive city for tourists to visit, London might not currently conjure up images of shopping bags filled to the brim but the truth is that nothing beats Christmas shopping on Regent and Oxford Street. The magical lights, Christmas Carrols and possibility of snow make this an experience not to miss! Even if you only manage to buy a single item of clothing at Zara.  Don't miss the impossibly awesome Christmas display windows at Selfridges and Harrods.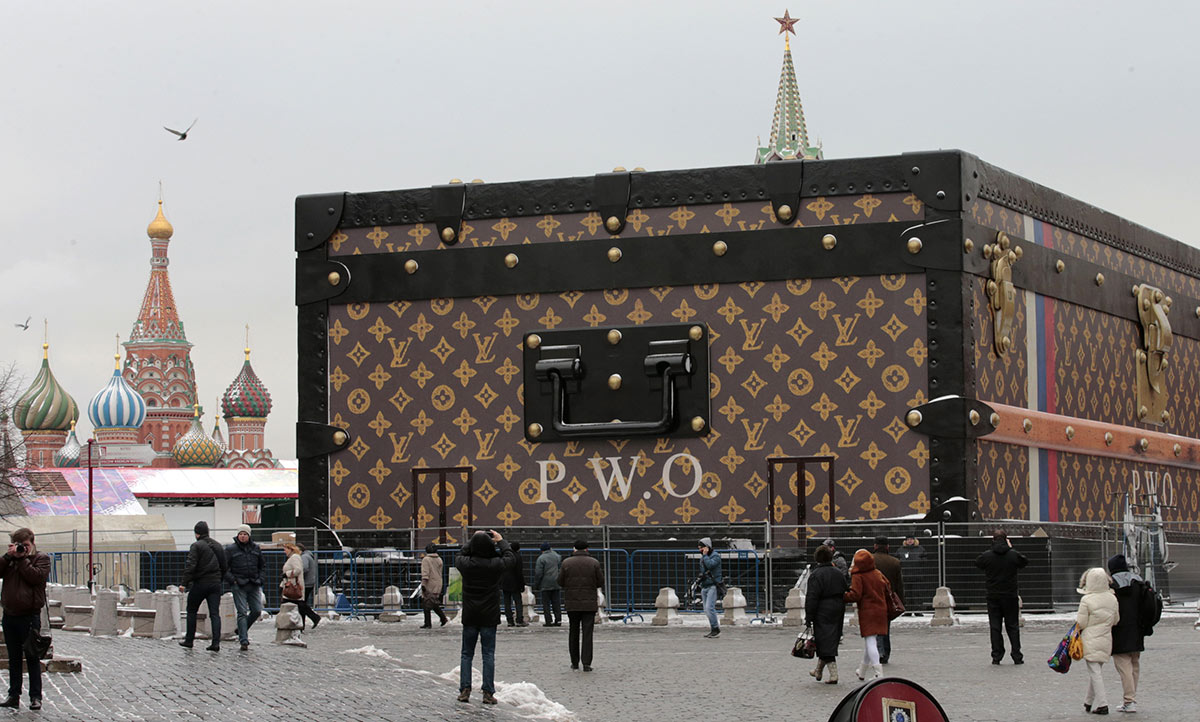 Moscow
Whilst many historical socialist cities are making a comeback in the fashion industry, none are doing so more successfully than Russia's capital. New upcoming Russian designers like Ulyana Sergeenko have boutiques in the city, but you'll also find boutiques like Kuzneckly 20 stocking lesser-known designers at a fraction of the price. If it is souveneir and bargain shopping you're after you have to visit the stalls on the Red Square for fur accessories at great prices and ofcourse a Matroyshka doll.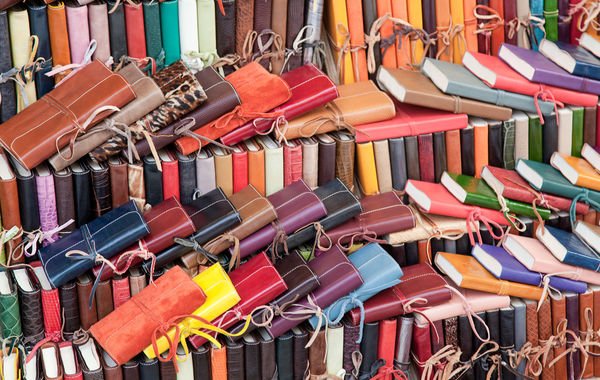 Florence
Sure, converting Euros to Rands isn't the most attractive thing to do when shopping but we promise that it is worth it in Florence. Often overshadowed by its much more fashion-orientated neighbour Milan we suggest you rather browse designer brands like Prada and Valentino and save your Euros for the San Lorenzo Market. World renowned for its reasonably priced leather goods, it is definitely worth a stop. You can also pick up smaller accessories like scarves and sunglasses, but always check the quality as not everything is equal. The Officina Profumo-Farmaceutica di Santa Maria Novella has many stores around the world, but there is only one store located in the original church. Stock up on soaps and fragrances created using the traditional methods of Franciscan Monks dating back to 1612. S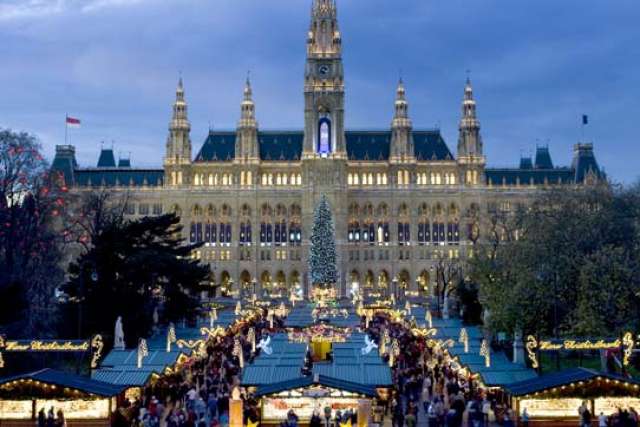 Vienna
You simply won't be able to resist the allure of the twinkling lights, jolly music and delicious scents luring you in at Vienna's Christmas Markets. Start your shopping at the most traditional Vienna Magic of Advent festival where you'll find gifts, Christmas decorations, sweets and delicious warm drinks. Children in particular love this. There is also a market at the Sch nbrunn Palace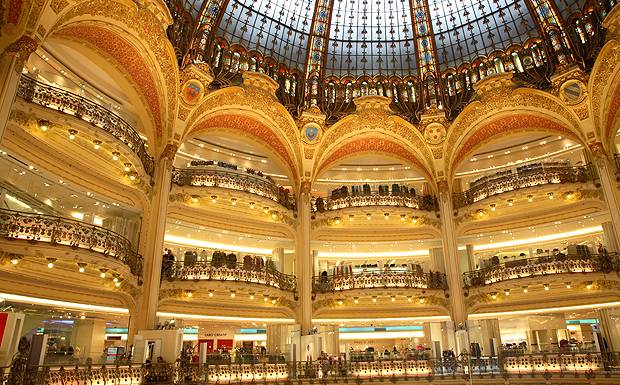 Paris
Shopping in Paris is the stuff dreams are made of! But whilst most of us can only browse the Galleries Lafayette and Colette stores, stocking up on original French beauty products at your local Les Pharmacy is a must! Of course Paris is also the home of haute couture and you can visit Coco Chanel's apartment or get your custom Dior dress fitted by none other than Ralf Simmons himself. Don't leave without a stop at Laduree but rather buy your macarons at Pierre Hermes unless you're yearning for the iconic box. You can also shop at Paris flea markets for everything from vintage clothes to furniture, just figure out how you're going to get it back to South Africa before you swipe.