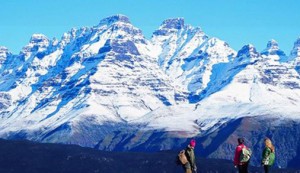 The South African climate is a welcoming as its people, featuring mild winters compared to elsewhere in the world. These are some of the top winter spots:
1. The Eastern Cape is arguably at its most beautiful during the cooler months when the sparse vegetation makes for dramatic landscapes and gorgeous photo opportunities.
2. The remarkable museums, art galleries and theatres of Cape Town remain infinitely fascinating; regardless of how persistently the Cape Doctor may howl.
3. During winter, the raging February temperatures experienced in Mpumalanga subside leaving in their wake crisp days for visiting the many natural attractions such as Bourke's Luck.
4. Winter is the best time for game viewing in the Kruger National Park when the sparser vegetation makes the animals easier to spot and the scarcity of water causes them to congregate close to key watering holes.
5. The fascinating art scene of Clarens knows no seasons and the gorgeous Cedarberg Mountains seem even more so against the clear blue of the winter sky.
6. Kwa-Zulu Natal with its perpetually balmy weather is the home of several winter hotspots, not least of which is the wilderness area of St Lucia.  St Lucia is the perfect destination for game viewing, fishing and whale watching from May to August.
7. Margate and the Kwa-Zulu Natal South Coast are where the Sardine Run phenomenon occurs during July each year and the warm weather attracts many up-country travellers during the winter months.
8. Durban plays host to the Durban July and Comrades Marathon during the winter months and the entire city is overwhelmed with a festive atmosphere during these events.
9. The scenic Drakensberg mountain range is even more dramatic when covered with a blanket of snow during winter.
10. Sun City, experiences mild, cloudless winter days and this is a great time to enjoy a round of golf, water sports and lots more at this Mecca of entertainment.