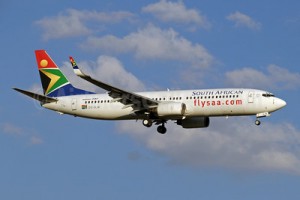 Carlos Canales, the head of Peru's Chamber of Tourism, reports that South African Airways has expressed an interest in commencing flights to Lima in Peru, South America. This is backed up by SAA's application in January this year to the Department of Transport for rights to commence a weekly flight to Lima.  This will most likely be undertaken as a code-share agreement with Brazil's TAM Linhas Aéreas (JJ) and possibly Azul Linhas Aéreas Brasileiras (AD).
A code-share agreement is one whereby one airline, referred to as the marketing carrier, offers flights operated by another airline, called the operating carrier. Although these flights are booked with SAA and will have SAA codes, passengers will be transported on the operating carrier's planes and can only check their flight details with the operating carrier. This can easily be done on the SAA website by checking under the "Manage My Booking" feature.
Code-share agreements have several implications for both passengers and airline carriers, not least of which being an increase in destination offered.  Further benefits include:
Clearer routing for the passenger, who can travel under one carrier's code from departure to destination
Single bookings across multiple planes
 Less time-consuming transfers due to synchronisation of schedules and luggage handling.
 Shared responsibility for the flights between the airlines and no risk of extra charges should the first flight be delayed.
Reduced costs for the airlines concerned and increased convenience for its passengers.
Although SAA has many code-share agreements with other carriers it only provides flights to Buenos Aires and São Paulo in South America at present and has made no official announcement of the likelihood of the code-share to Lima.
Lima is also attracting interest from other major airlines due to its tourism potential and strategic location, with Turkish Airlines commencing flights in May 2014 and both Qatar and Emirates having expressed an interest in the destination.