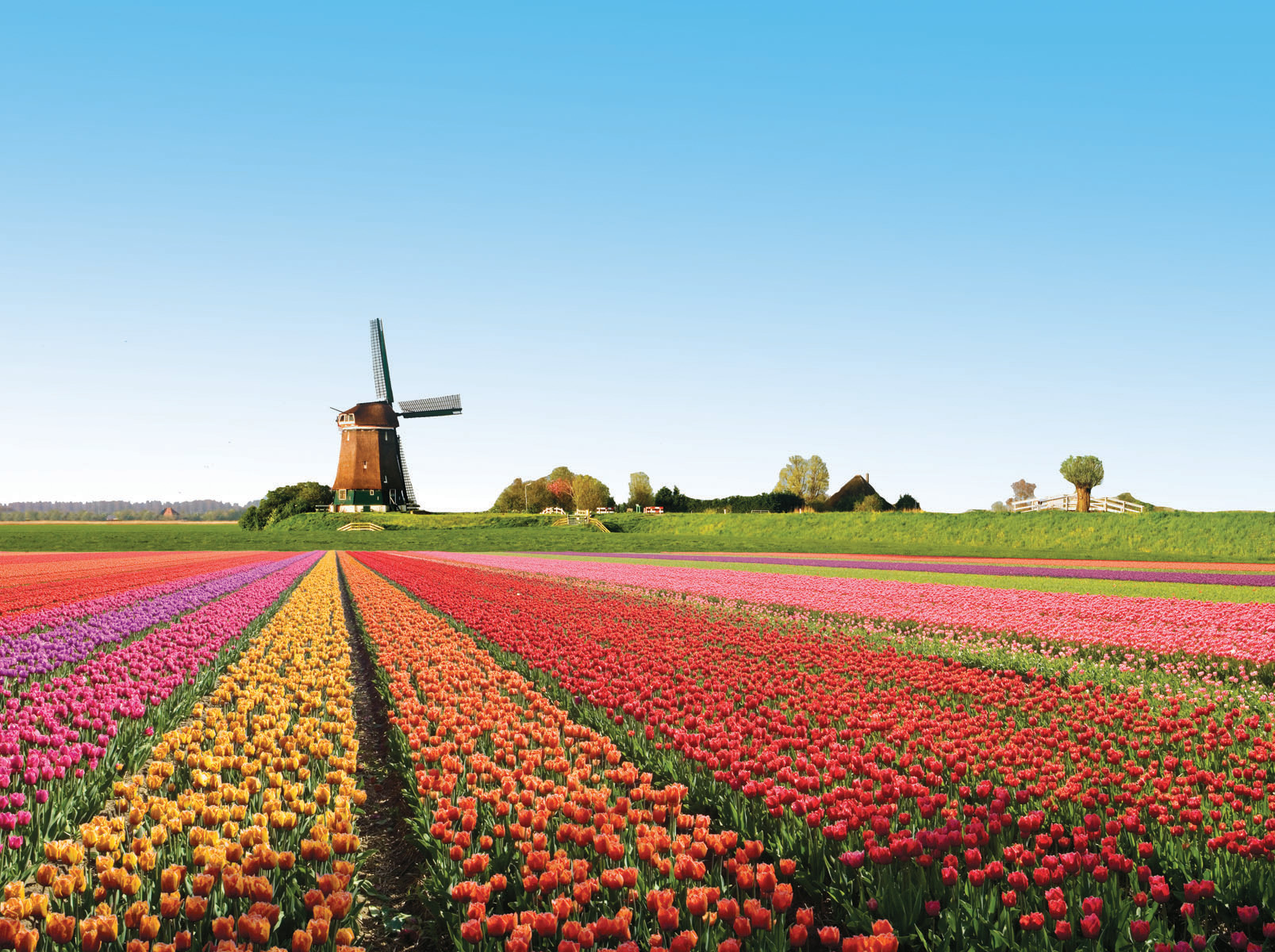 For years the Netherlands has been overlooked in favour of its more tourist oriented neighbours but in my opinion it is one of the best European destinations out there. Not only is it centrally located in Western Europe making it convenient for a visit during a multi-destination trip, Holland is also considered one of the friendliest nations.  Here are our top five reason to reconsider the Netherlands.
Tulips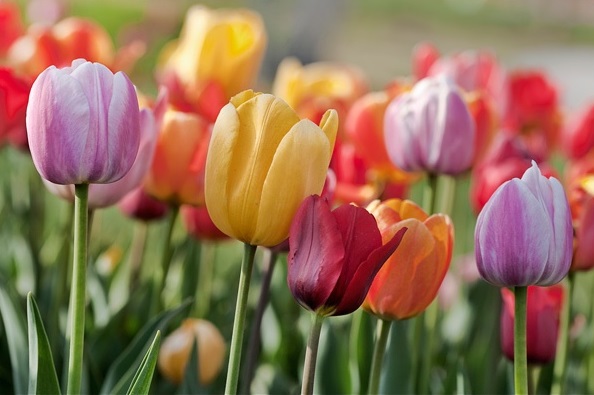 The Netherlands are renowned for their tulips and you won't find a more impressive display of it than in the Keukenhof gardens. Stretching over 32 hectares, it is  the second largest flower garden in the world. Keukenhof is open for visitors from mid-March to mid-May, so you might want to plan your trip accordingly. Besides all the beautiful flowers you'll also find the Keukenhof Castle which is open year long.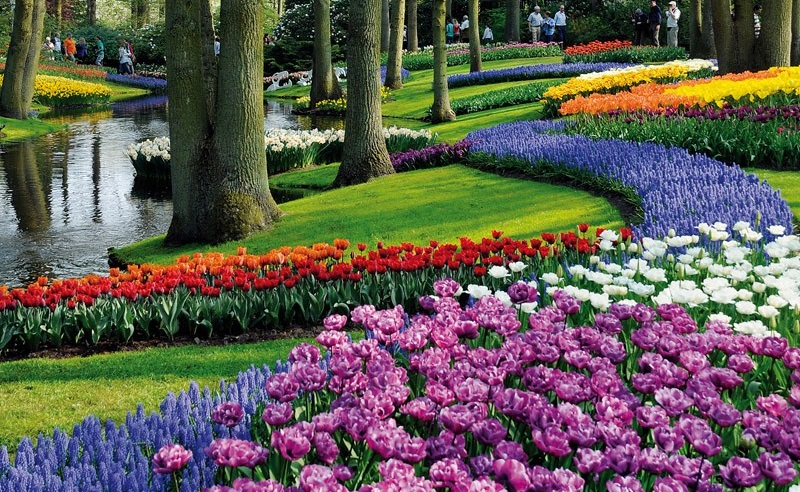 Don't expect to find fields of tulips in the gardens as they are all carefully landscaped and themed. There are however many smaller, privately owned fields in the surrounding areas if you are so inclined. Alternatively you can also attend the Tulip Festival in May to see the tulip fields in the Noordoostpolder.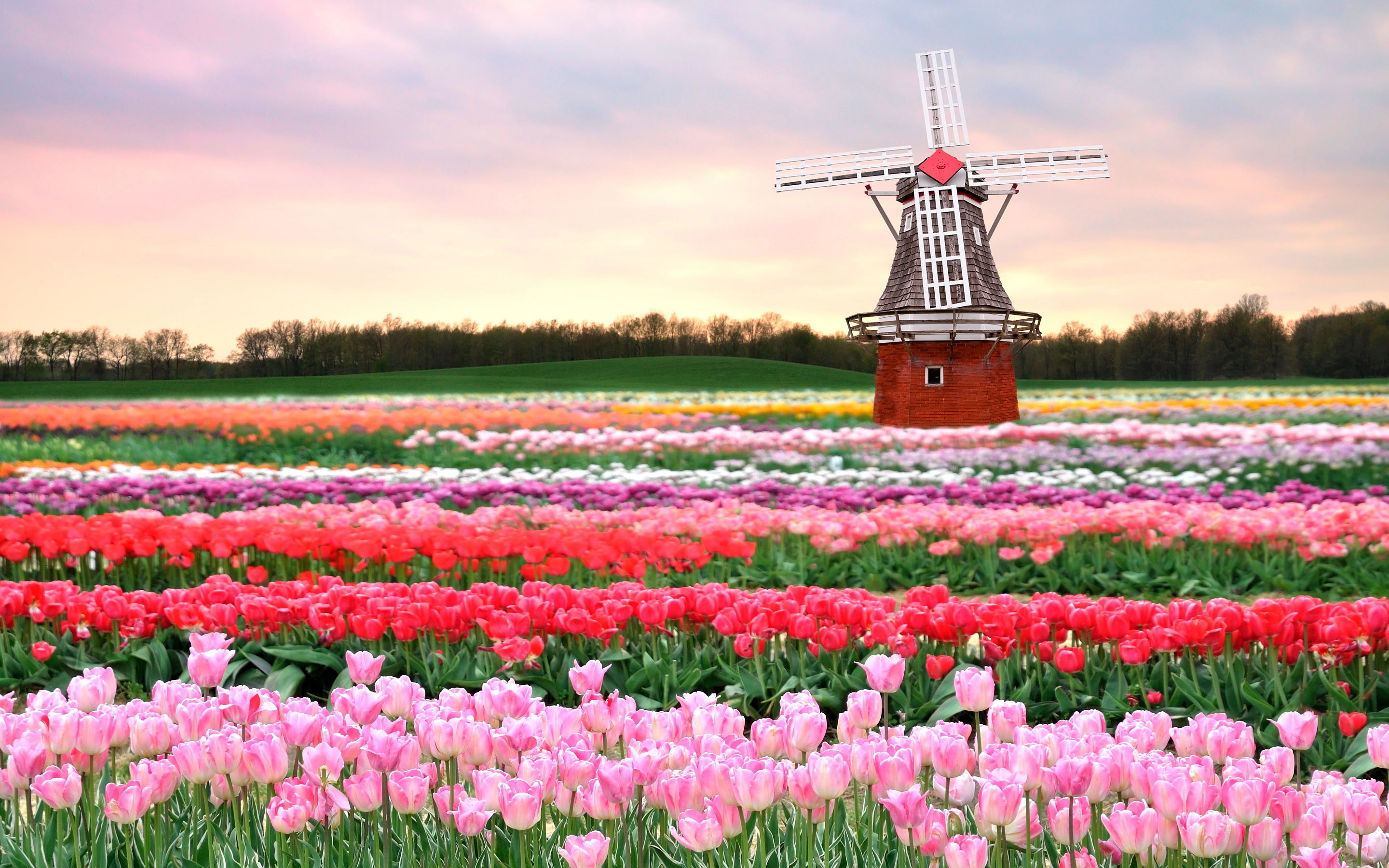 So if you want to escape the hustle and bustle of the city, then take a peaceful boat ride on the river and experience the gardens from a different angle.
Food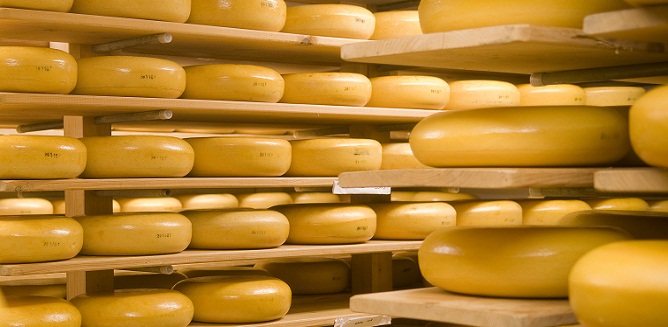 The Netherlands is also ideal for those looking for an off-beat foodie destination. They aren't exactly renowned for their healthy meals, but I can confirm that traditional Dutch cuisine is finger-licking good.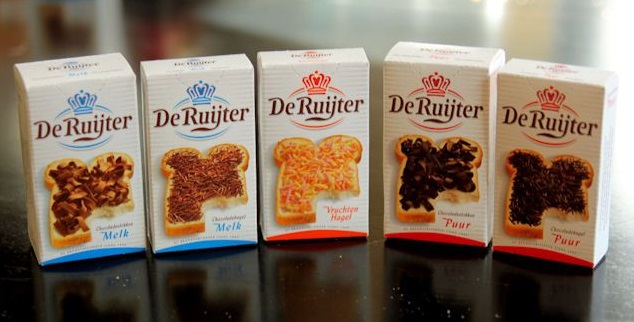 Their breakfast and lunch menu's usually consist of fresh bread with some kind of sweet topping, our favourite being hagelslag and chocolate spread.
Of course you can't talk about Dutch cuisine without mentioning their world renowned cheeses. From Edam to Cheddar, you'll find a large variety of semi-hard cheeses to choose from. The Dutch also frequently include spices in their cheeses like Leyden cheese which is flavoured with cumin.
The Dutch also take their teatime very serious and usually serve traditional biscuits like Jan Hagel and Speculaas around 11 am or 4 pm.
Don't disregard snack bars as you'll find delicious Belgium stroopwafels, croquette and pancakes conveniently available near popular tourist attractions.
Amsterdam
What do you get when you take Venice and remove all the Italians? Amsterdam, often referred to as 'Venice of the North', would be a good guess.
With similar canals, picturesque Dutch gabled duplexes and over 1500 bridges Amsterdam is quite charming once you look past the red-light district and cannabis coffee shops. Amsterdam is also a city that caters for all ages with a burgeoning nightlife, historical landmarks and cultural interests.
Rent a bike and explore every nook and cranny of this beautiful old European city. Be sure to keep your camera handy as Amsterdam is very photogenic.
Art Museums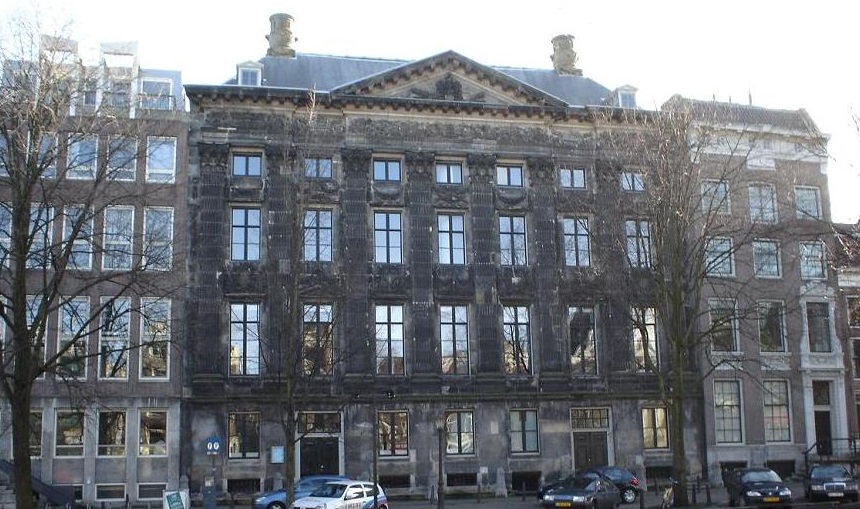 The Netherlands experienced a cultural boom during the Dutch Golden age in the 1600's of which artists Rembrandt and Vermeer's works remain popular even today.  There are several art museums in the country that honour these and other iconic artists and their works.
Another famous Dutch artist, Van Gogh has a museum dedicated to his work. The Van Gogh Museum in Amsterdam has the largest collection of Van Gogh works in the world.
The Rijksmuseum has moved around several times but is now permanently housed in the Trippenhuis. It houses works from Rembrandt, Vermeer and Frans Hals.
If you are more interested in modern and contemporary art then the Stedelijk Museum Amsterdam will pique your interest with, among others, works from Andy Warhol and Henri Matisse.
Efteling Theme Park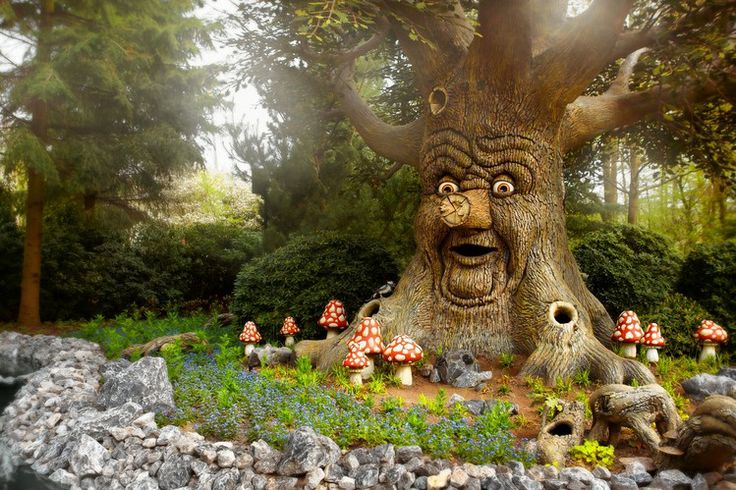 Want to treat your children to a magical experience that will leave the entire family inspired? Then a visit to Efteling in Kaatsheuvel is a must. It is one of the oldest theme parks in the world and actually pre-dates and is about twice the size of the original Disneyland.
This fantasy themed park with various rides and attractions based on folk legends, traditional fairy tales and myths will spark your children's imagination. The biggest attraction is the Fairy Tale Forrest in which several fairy tales (based on Hans Christian Anderson and the Brothers Grimm tales) are recreated in a real forest.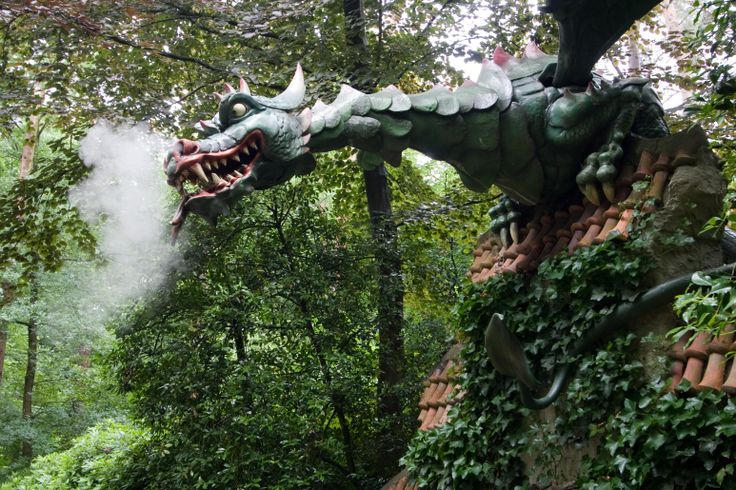 The Park also has several adult-oriented rides including the double-loop rollercoaster Python, the Haunted Castle and The Villa Volta (a modern Madhouse).
The Efteling Park's large scale success is credited to their high quality rides, beautiful architecture and natural forest and last but not least its creator Ton van de Ven's unmatched imagination. The Park is also home to an 18-hole golf course, a theatre and various restaurants and accommodation options.
So before you look elsewhere, consider the value of a friendly smile and everything else the Netherlands has to offer. There truly is something for everyone!