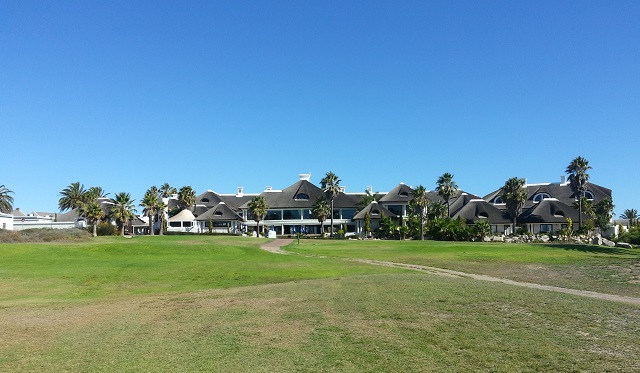 The BON Hotels Group was established in 2012, and it is fast becoming one of South Africa's most popular hotel groups. With seven South African properties already signed up, and four more Nigerian hotels joining the group in the near future, the sky is the limit for this young group.
The BON Hotel Shelley Point is one of the group's flagship hotels. It's located on the west coast of South Africa in Shelley Point, a private residential estate in the small fishing village of St. Helena Bay. It takes approximately two hours to drive the 170km from Cape Town to Shelley Point. This makes it just close enough for Capetonians, who are looking for a weekend breakaway on the west coast. A spacious conference venue, close proximity to Cape Town and the onsite golf course has also made this hotel attractive to corporates for conferences.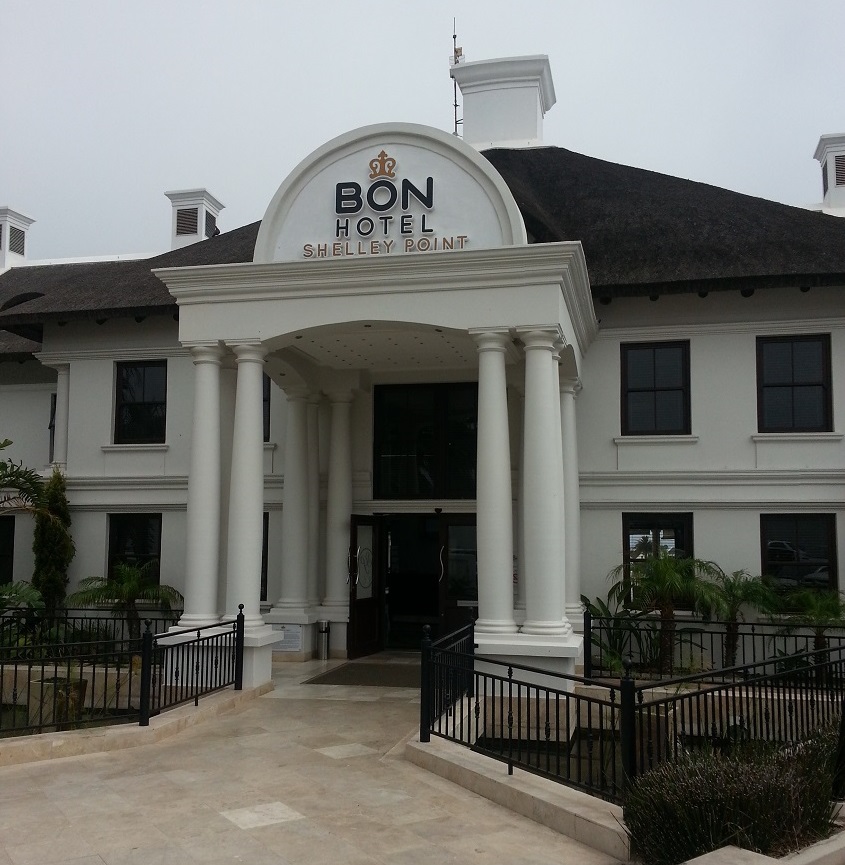 The Hotel
The BON Hotel Shelley Point is situated on a private peninsula between Stompneus Bay and Britannia Bay. This three star property has 83 rooms, which are divided into three types of accommodation: standard rooms, luxury rooms and garden suites. All the rooms have air conditioning, tea and coffee making facilities, Wi-Fi, a safe and en-suite bathrooms. The spacious standard rooms have double beds, sleeper couches, televisions and a private patio. The Luxury rooms are lofts, with a living area and kitchen downstairs, and bedroom and bathroom upstairs. The two ground floor garden suites both have private lounges and patio areas with beautiful views over the golf course.
The hotel's main building hosts a spa, bar, two restaurants and a swimming pool. The hotel's breakfast restaurant, São Gabrielle is situated on the second floor, overlooking the pool, golf course and ocean. São Antonio, the hotel's poolside restaurant, serves Mediterranean style lunches and dinners. The restaurant boasts a cocktail bar and wood fire pizza oven that churns out the best pizza in town.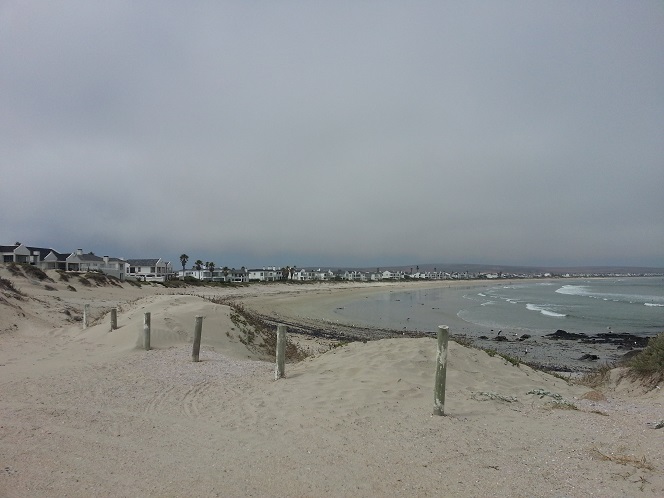 Activities in and around Shelley Point
There is a wide range of activities at the hotel for guests to enjoy. The hotel has two swimming pools, a gym, golf course, bowls lawn and tennis courts. Parents will be delighted to discover the Kids Club, which has a park, an indoor play centre, board games, pool table, TV and PlayStation that can keep children busy all day long. There is also a teen club, which is equipped with a pool table, table tennis, movie room and an Xbox consol. The hotel's spa offers a wide variety of treatments ranging from massages to manicures, pedicures, waxing and facials.
If you prefer a more active stay, do not despair, there are many outdoor and offsite activities in and around St Helena Bay to enjoy. The hiking and mountain biking trails around St Helena are top notch and so is the fishing. The beaches around Shelley Point offer perfect conditions for surfing, paddle boarding and kite surfing.  So bring your equipment along if you feel like having a bit of an adrenalin rush.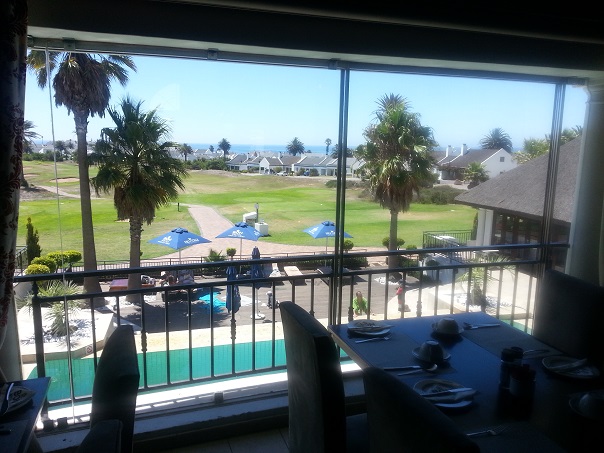 Why go?
The west coast has always been a popular destination for much needed R&R. The small towns along this coast seem to have escaped the radical expansion and fast paced living that globalisation and technological breakthroughs have brought to our society.
St Helena Bay is no exception. This small fishing village has that old world charm that we go in search of, when we look to break away from our fast paced lives for a couple of days, to recharge the batteries. The BON Hotel in Shelley Point lets you enjoy the old world charm of St Helena Bay, without having to give up any creature comforts. The hotel is also very family friendly and has a poolside food and drinks service, as well as room service.
Tips
Golf: The hotel does not run the golf course. The pro shop, golf course and the halfway house are run by the Shelley Point Country Club. This means that you'll have to book your tee off time directly through the pro shop. The tee boxes are quite far apart, so if there are golf carts available on the day, we would recommend that you hire one as it will save you a lot of time on the course.
Swimming pools: The hotel's main pool is great for families with small children. There are always children splashing around in the pool. The poolside food and drinks service also makes having lunch quick and easy. The hotel has a more secluded pool, situated along the side of the hotel, which is quieter and more relaxing. So if you want to relax and read a book next to the pool, then we recommend that you rather head to this pool.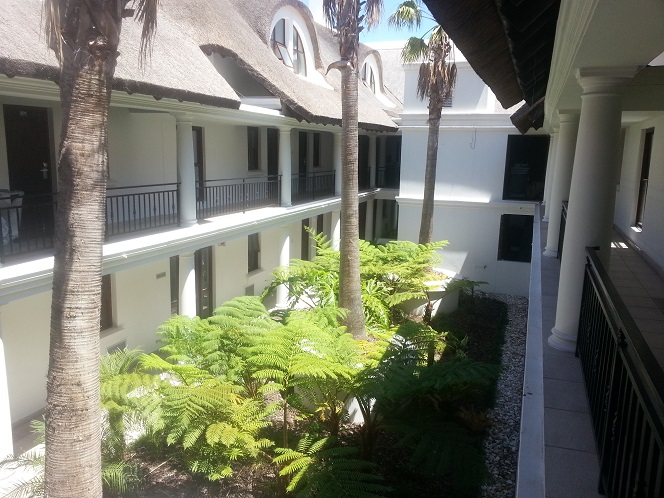 Restaurants: Breakfast at São Gabrielle should not be missed. They offer a buffet style breakfast, which has everything from bacon and eggs to croissants and a variety of cheeses. You cannot leave Shelley Point without tasting the authentic wood fire pizza that they make at the poolside restaurant São Antonio.
Activities: The great thing about the BON Hotel Shelley Point is that you don't have to leave the hotel grounds if you don't want to. There are enough activities, facilities and services available at the hotel to keep you and your children busy during your entire stay. As stated above there is something for everyone to enjoy at the hotel. The hotel can also arrange picnic baskets for you to enjoy at sunset on the beach. When you reach the end of Golden Mile Boulevard, the road that takes you from the Shelley Point gate to the "little gem" that is the BON Hotel, park your car and only get back into it when you have to, very reluctantly, head back home.