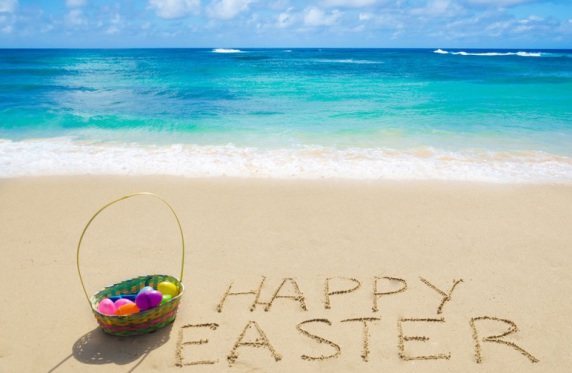 The Easter Holidays always seem to creep up on us faster than we expect. This means that we tend to leave planning a possible Easter trip too late. When you do get around to planning your trip, availability is not great and prices are sky high.
We thought that you might need some inspiration to start planning a trip for the upcoming Easter holidays. Images inspire travel more than words ever can, that is why we have set up this photoblog. The pictures were all sourced from Instagram, from ordinary instagramers, posting images from their trips. But as you will see, the images are anything but ordinary.
With SAA, Mango, FlySafair, Kulula and British Airways flying all over South Africa, and Air Namibia, British Airways and SAA flying to various regional destinations, you have no excuses not to travel over Easter this year.
Bush Breakaway to Kruger
The Kruger National Park has many things to brag about. It is the largest and oldest national park in South Africa. It has the largest White Rhino population in the world and it is home to the world famous Big Five. There are various accommodation options to choose from in Kruger, from camping sites, self-catering cottages, luxury tented camps to world class five star hotels. The easiest way to get to Kruger is to fly into Skukuza's newly upgraded airport. There are also flights available to Nelspruit from Cape Town and Johannesburg, but you will still need to drive for an hour or so to get to the park.
Head Down to the Coast
We know that April isn't the best time of the year to be at the coast. Winter is creeping in and the days are getting shorter. But there are some advantages in going down to the coast during the Easter holidays. Accommodation is cheaper than in the high season, coastal towns aren't very busy, and it's easier to find a table at a restaurant. You will even be able to head down to the beach or the river, because the weather is generally still very pleasant during the Easter Holidays. Whether you are planning to head down to the West Coast, East Coast or South Coast, remember to get out on the water, it might just be your last chance before winter arrives. 
Soak up Some History
Winston Churchill once said; "Those who fail to learn from history are doomed to repeat it". This quote cannot be more applicable to us as South Africans. South Africa has a complicated history, the scars of which are still deeply embedded in our society. There are however many heroic and inspirational stories to be told. There are many must visit historical attractions across South Africa, the most famous of which is Robben Island. The great thing about visiting historical attractions in South Africa, is that most of them are situated in some of the most beautiful regions in the country. If you decide to visit Robben Island you can spend some time in Cape Town. If you want to visit the Nelson Mandela capture site near Howick you can stay in the beautiful Natal Midlands. The popularity of Heritage tourism in South Africa is growing, go out and find out why.
Dust off the clubs and Go on a Golf Tour
South Africa has some of the best and most beautiful golf courses in the world. It is also relatively cheap to play golf in South Africa, when you compare playing on the same standard of courses in Europe or the USA. South Africa recently received international recognition by being named as the Best Golf Destination in Africa at the annual World Golf Awards. Golf tours are loads of fun, affordable and you get to spend time in some of the most beautiful regions in South Africa. The Garden Route, Cape Wine lands, South Coast and areas around Kruger National Park have arguably the best and most beautiful golf courses. If you need an excuse to visit any of these areas, and we can't imagine why you would, now you have one. 
Romantic Cape Winelands Breakaway
What are the essential elements needed for a romantic breakaway? Great views, intimate settings, good food, strawberries, chocolate, cheese and wine. The Cape Winelands are known for all of these things and more. During Easter the towns of Stellenbosch and Franschhoek are fairly quiet. The thousands of students who live in the area are all on holiday. Therefore the tasting rooms on the wine estates aren't overrun, which means that you can enjoy the experience in relative exclusivity. The mountain peaks, clear skies, quaint little towns, good food, fine wine, breath-taking views and old world charm of the Cape Winelands makes it arguably the most romantic destination in South Africa. In Stellenbosch you can start the day off with a champagne brunch for 2 at JC Le Roux. Then head out for some wine tasting at any of the over 150 wine farms in the area. Stop off for a stroll and a couple of scoops of gelato in town. Finish the day off with dinner at the most intimate restaurant in the Cape Winelands, at Rust en Vrede. If this sounds like something you would enjoy, then check out our latest Cape  Winelands and Stellenbosch packages.
See the "Smoke that Thunders" at Victoria Falls
The short two and a half hour flight from Johannesburg to Victoria Falls takes you from the concrete jungle to the real jungle. Vic Falls is both the largest waterfall in the world, and one of two sites in Africa to be named as one of the Seven Natural Wonders of the world. There are a lot of activities at Vic Falls to join in on. From bungee jumping, swimming in devil's pool, helicopter flips, game drives to hiking and white water rafting, there is something for everyone to enjoy. 
Makgadikgadi Pans
Situated in the south eastern region of Botswana, the Makgadikgadik Pans is the dried up basin of a massive ancient lake that stretched across much of Southern Africa. Today the vast open salt pans are home to very little vegetation and wildlife because of the arid climate. What makes the pans so special are the vast open spaces and the clear night sky. The only thing that comes close to describing the horizon that stretches out over the pans, is the view that one sees when looking over the open ocean. There are camping sites available on Kubu Island and Baobab Island. If you feel a little more adventurous then you can drive out onto, and camp on the pans. However during the wet season this is not a good idea. When the pans become wet they turn into sink sand. Countless cars and trucks that have deviated from designated routes have sunk into the pans over the years. If you are looking for a unique experience then head to the Makgadikgadi Pans. The easiest way to get there is to fly to Maun in Botswana where you will have to rent a 4×4 to drive to the pans. The drive up from Johannesburg takes an average of 9 hours and must be done by  4×4.
Road Trip Through the Transkei
The Wild Coast, as the Transkei is also known, is said to be a journey and not a destination. The Transkei is a rural coastal region in the Eastern Cape, extending from Port Edward in KwaZulu Natal to Kei Mouth in the Eastern Cape. The rolling hills, wild and beautiful coastline and picturesque farmlands are what has made the Transkei such a popular destination among international tourists and South Africans alike. The most popular destinations along the Wild Coat are Cintsa and Coffee Bay. Driving at night should be avoided at all cost. The potholes, donkeys and cows on the road make driving at night very dangerous. If you are looking for an adventure this Easter that is affordable, we recommend going on a road trip through the beautiful Transkei. 
Go Diving in Sodwana
The coral reefs off the coast of Sodwana are home to many species of tropical fish, countless humpback whales in winter time, and Whale Sharks year round. The small coastal town is situated in northern KwaZulu Natal, only around 200km from the boarder of Mozambique. South Africa's best and most popular diving spots are situated off the coast of Sodwana. There is no best time of year to go diving in Sodwana. The temperature of the ocean stays between 20 and 28 degrees, which means that the water is never cold. Regardless of your taste or budget there is an accommodation option to suit your needs. You have a choice between lodge-like accommodation, self-catering cabins, a backpackers or camping. Those who don't have their scuba diving licence can complete the course at the local Padi dive centre. Between the golden beaches, pristine coral reefs and big game fishing, there will always be something to do in Sodwana.
We hope that you have been inspired enough to start planning your Easter Trip!